It has been around since ancient times, but it wasn't until the Industrial Revolution that hammers became really popular. At this time, hammers were made out of steel; however, they would rust over time and become unusable.
This led to the creation of new types of hammers that were made out of an alloy, which was more durable than steel but still had a bit of flexibility so that it could be bent without breaking easily.
Today, there are many different types of hammers available on the market: ones that are made out of wood, plastic, or other materials; ones with ergonomic handles; and even ones with rubber grips for safer use on delicate objects such as glassware or porcelain knobs on appliances.
Whether you got yourself a home project or a job that does the hammering, this article will give you the list of the most expensive hammers in the world.
7. Ampco Non-Sparking Backing Out Hammer
Price: $201.21
Brand: Ampco Safety Tools
Materials: Nickel Aluminum Bronze head, Fiberglass handle
Weight: 1 lb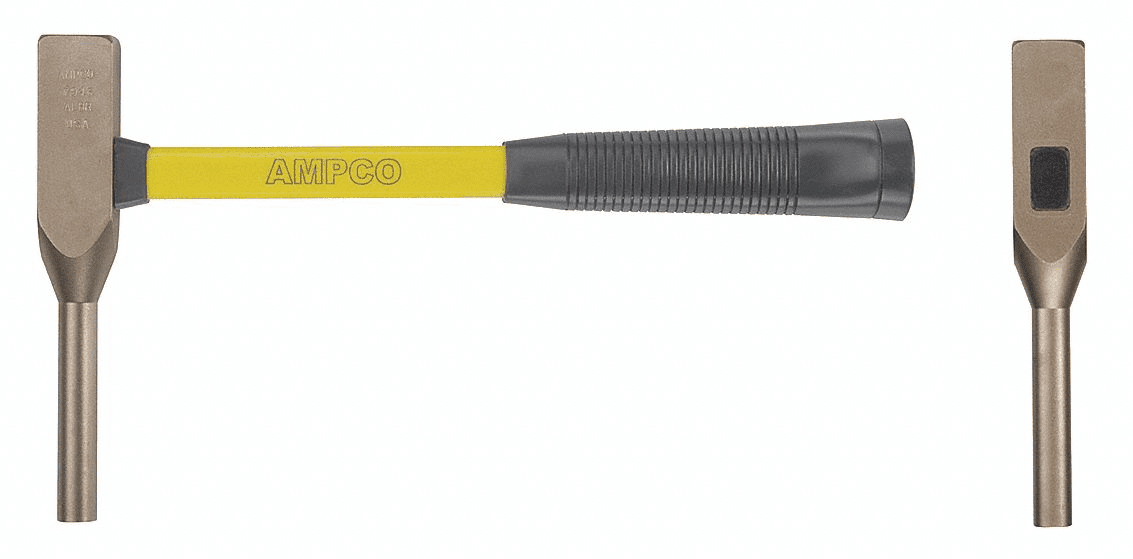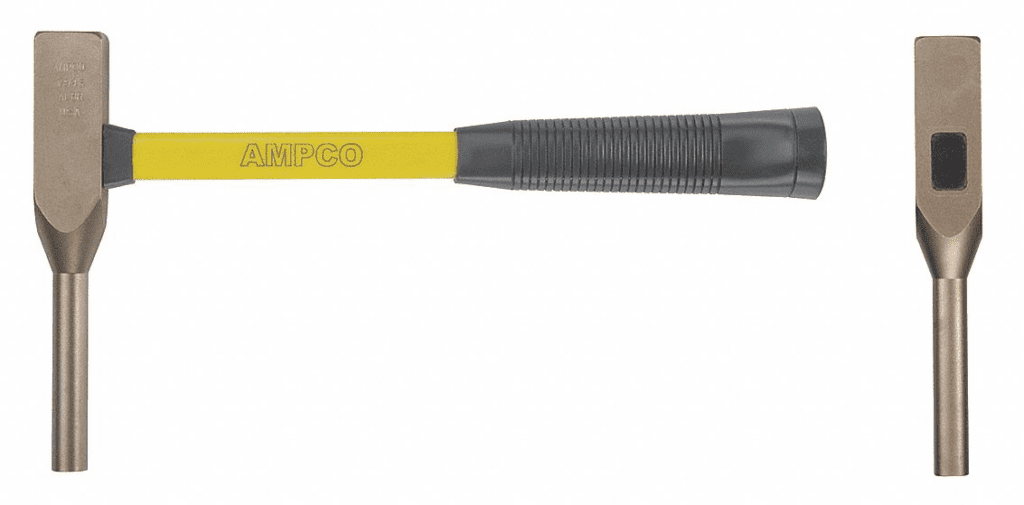 photo source: Grainger
Bolts, rivets, and pins may be securely and successfully backed out with the Ampco backing-out punch hammer, which is made for a range of applications. This non-sparking blacksmith's tool is secure to use in any explosive environment.
Additionally, it is a hammer that can be used without igniting sparks, which is very advantageous when working close to any kind of combustible material.
---
6. Boss Titanium Milled Face Hammer
Price: $224.95
Brand: Boss Hammers
Materials: Titanium, Vinyl ester resin fiberglass core
Weight: 14 oz model – 1 lb 10 oz, 16 oz model – 1 lb 12 oz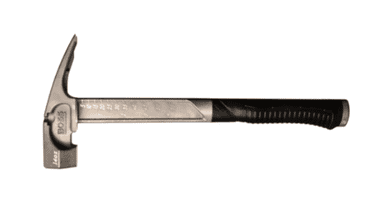 photo source: Acme Tools
Built to perform better than any other hammer in its class, the BOSS Pro Series Titanium Hammer was created. The powerful Pro Series Titanium Hammer, which comes in head weight choices of 14 oz and 16 oz, drives like a 28 oz steel hammer and defeats concrete, framing, and everything else you throw at it.
A magnetic nail starter, twin side nail pullers that easily remove any nail, an over-molded non-slip rubber grip, and the BOSS Signature Squaring system are all features of this lightweight titanium hammer.
---
5. Stiletto's TiBone TBII-15 Titanium Hammer
Price: $234.98
Brand: Stiletto
Materials: Alloy Steel
Weight: 15 Ounces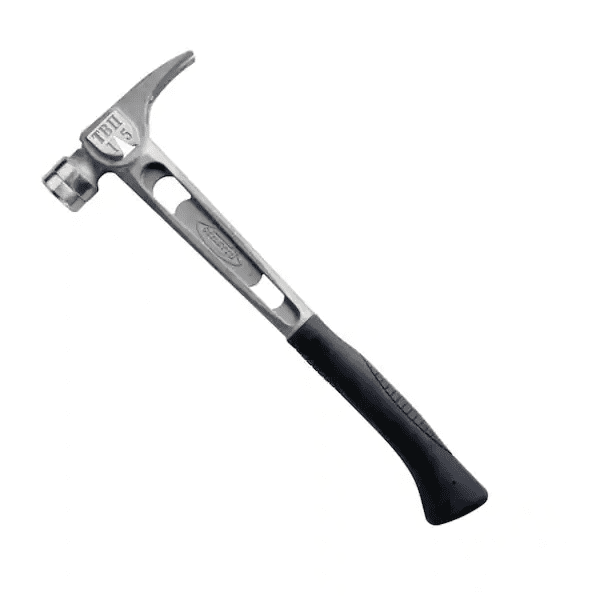 photo source: The Home Depot
Since 1849, the Stiletto Tool Company has been linked to the manufacture of superior hand tools. A Patented Side Nail Puller and Stiletto's renowned Magnetic Nail Starter are features of the Stiletto TB3SC.
The former easily removes 16p nails with a single 180-degree swing. It strikes with a similar 28 oz. of power. Pole barns, concrete, framing, and remodeling are all approved uses for steel hammers.
The TB3SC has a brand-new anti-rotational face that is meant to resist rotation, as well as a special washer that keeps the face from coming loose. It won't peel or fracture because of the strong grip.
---
4. Stalwart 16-Ounce Natural Hardwood Claw Hammer
Price: $234.99
Brand: Stalwart
Materials: Alloy Steel
Weight: 1.54 lbs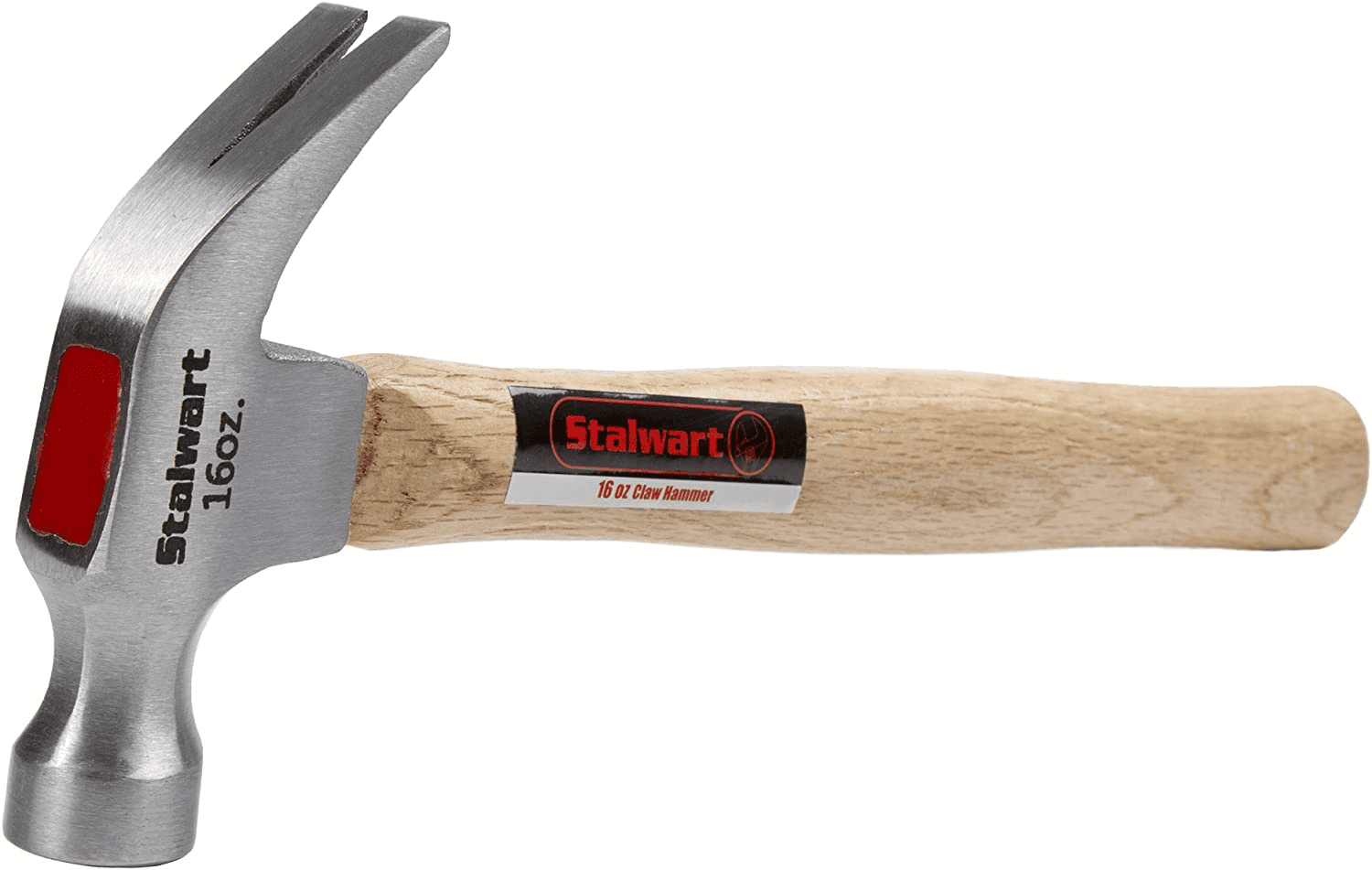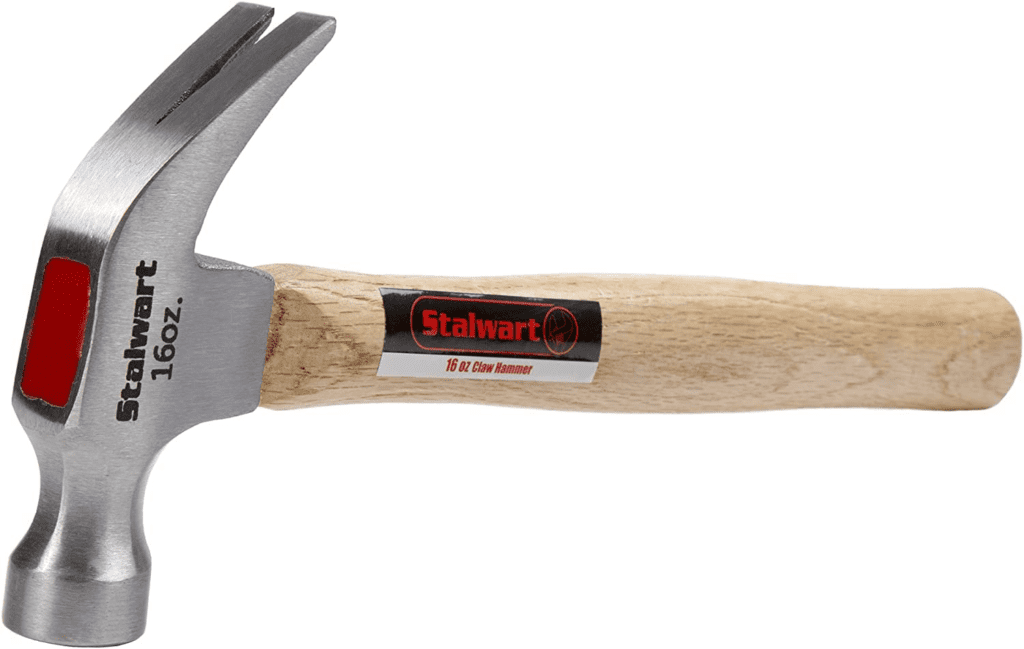 photo source: uBuy
A strong epoxy is used to firmly connect the hammer's drop-forged, heat-treated steel head to the handle so that it can withstand regular usage. The polished oak handle is designed to comfortably suit your hand and has built-in natural anti-vibration qualities.
By doing so, the risk of harm from vibration and repetitive motion is decreased as well as user weariness. Because of the smoothness of the hammer face, it won't scratch surfaces when used.
---
3. Stiletto TB15MC Claw Hammer
Price: $278.91
Brand: Stiletto
Materials: Titanium head and handle with rubber grip
Weight: 1 lb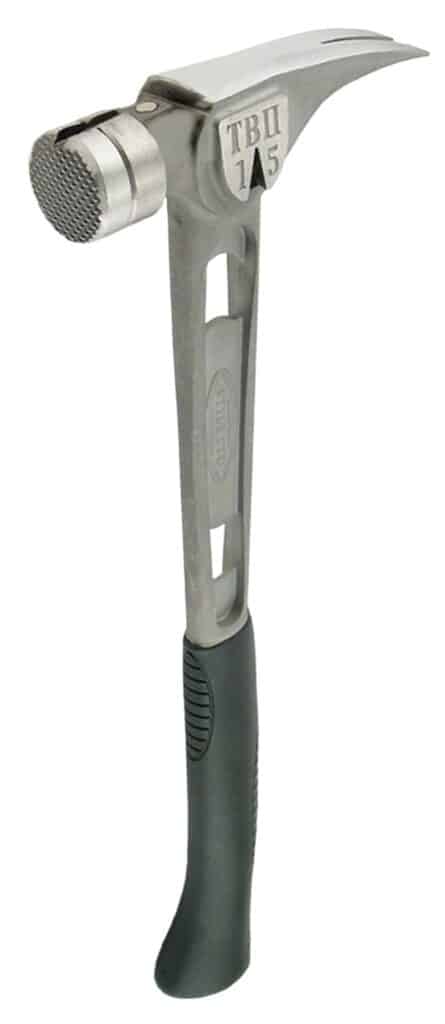 photo source: Amazon
This Stiletto titanium hammer is fine nail-driving equipment that was engineered with the user in mind. Extreme durability is provided by its robust titanium construction, while excellent comfort and control are provided by the ergonomic grip. The driving force of this hammer, which has a head that weighs just 15 ounces, is equivalent to that of 24 ounces of steel.
The user may quickly replace the face thanks to the detachable steel nose piece.
---
2. QTi Non-Sparking, Non-Magnetic Sledge Hammer
Price: $596.53
Brand: QTi
Materials: Copper Titanium head, Ash Wood handle
Weight: 5 lbs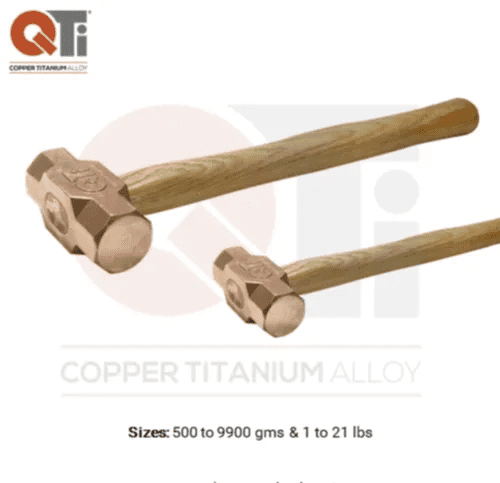 photo source: IndiaMART
Its composition of copper and titanium explains this. It also provides you with the leverage you require when you need it most without unduly burdening you because it is a little over two feet long and weighs only six pounds.
It may be utilized in practically any circumstance where a sledgehammer is needed to complete the task, even while you're working with extremely combustible materials because it isn't magnetic and doesn't ignite.
---
1. Baileigh Industrial Single Phase Reciprocating Hammer
Price: $12, 009
Brand: Baileigh
Materials: Mild Steel, Aluminum
Weight: 4400 lbs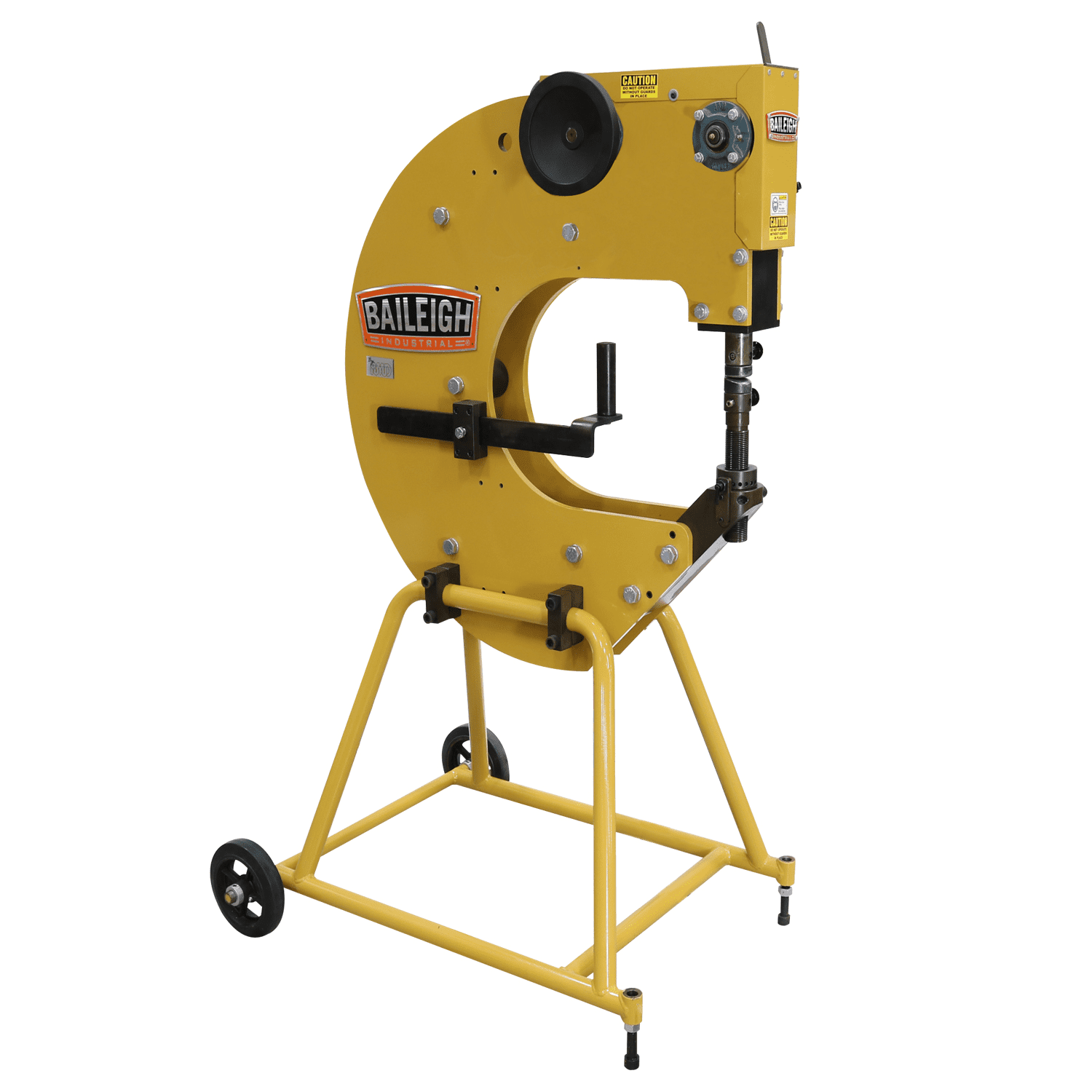 photo source: Baileigh Industrial
The Baileigh Industrial Single Phase Reciprocating Hammer is the most expensive hammer, priced at $12,009. This is not your normal handheld hammer; instead, it is one that is used in factories and other industrial settings. It is made to be used both as a standard hammer and to shape metal things into the correct shape.
This is unquestionably one of the most dependable ways to get something that is consistent, time and time again. You might be a little surprised at the price, but if you run a factory and you need this type of service provided on a regular basis, this is undeniably one of the most reliable ways to do it.
As part of the package, this Baileigh Industrial Single Phase hammer comes with a set of small thumbnail shrinker dies. Metal may be significantly shaped using a variety of tools to shrink, stretch, planish, and other effects. With its quick-release tooling handle, you may start in the center of a panel and apply consistent pressure.