Are you curious about the richest neighborhoods in Indianapolis? If yes, you came to the right place.
Indianapolis is the capital city of Indiana. The city is famous for being a hub for sports, and among the most popular annual event held in the city is the Indianapolis 500 race. Indianapolis is also known for its museums, universities, and other cultural attractions.
However, Indianapolis is also home to some of the wealthiest neighborhoods in the United States. While numerous neighborhoods in the city stand out because of the modern amenities, luxurious houses, and high-end communities.
So, if you want to look at the affluent lifestyle of the rich and famous, here's a list of the 9 richest neighborhoods in Indianapolis.
9. Miles Square
Year developed: early 19th century
Median home value: $381,000
Population: 16,000 (as of 2020)
Land area: 1.2 sq miles2 (3.1 km2)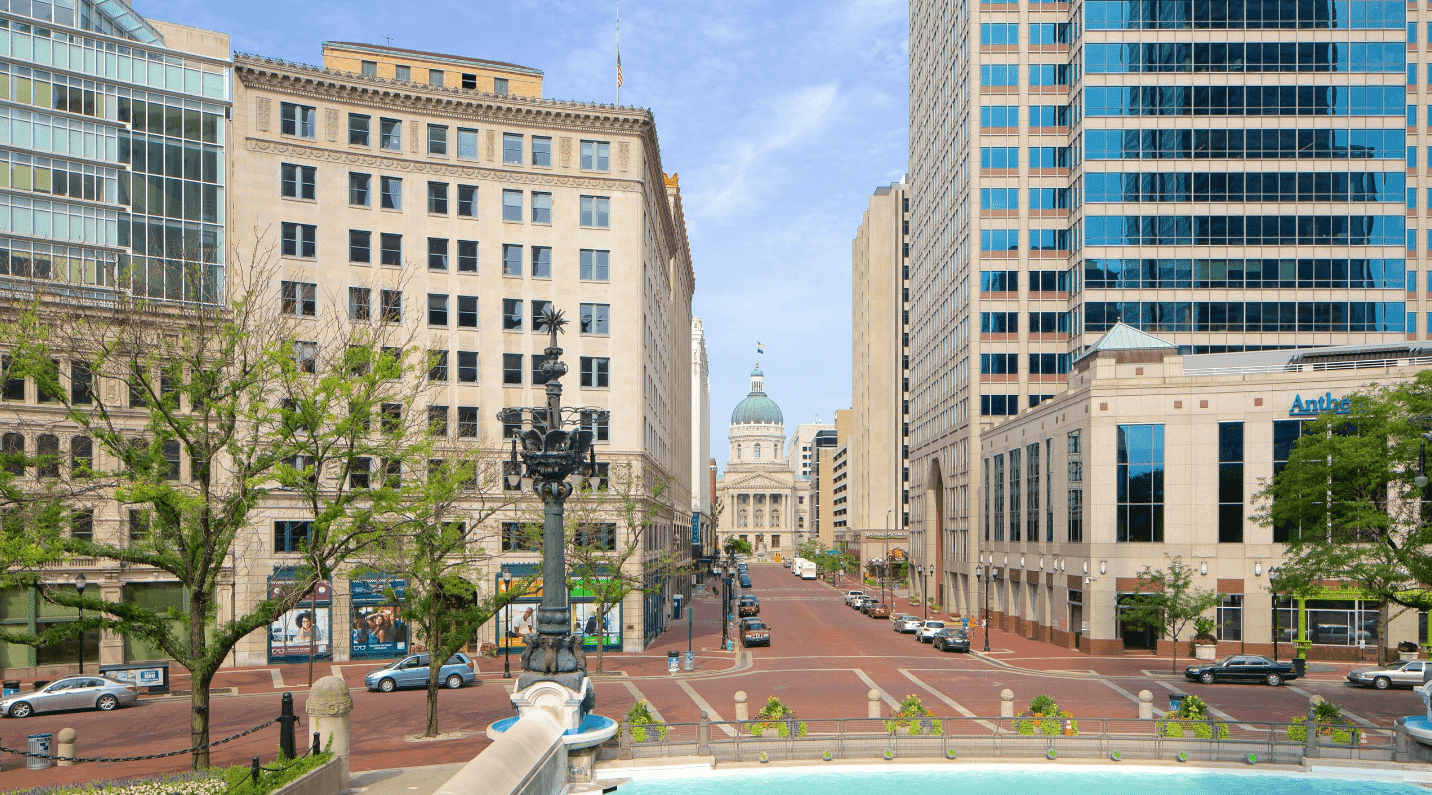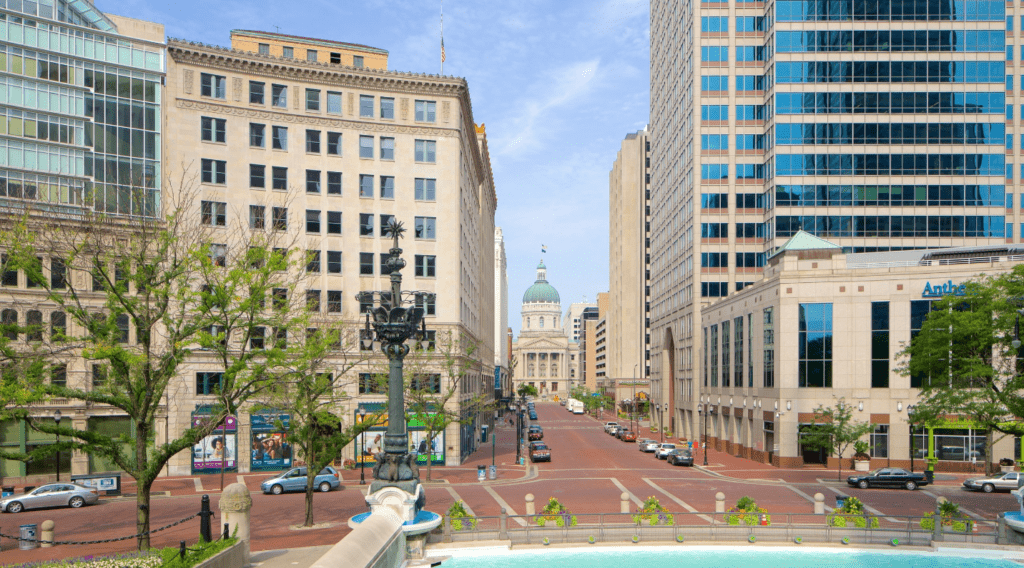 Image source: Expedia
Miles Square, also called Downtown, is the heart of Indianapolis' commercial hub. The neighborhood is just brimming with many activities, vibrant nightlife, and endless shopping and dining options.
Although Miles Square is filled with businesses and entertainment, it also has a thriving residential community built around apartment buildings and condominiums.
Did you know?
It was in 1921 that the Mile Square was first developed. Alexander Ralston planned the city's layout and based his design on how Washington, D.C., was built. There are a lot of iconic landmarks within the area, including the Soldiers and Sailors Monument, the Indiana State Capitol Building, and Monument Circle.
---
8. Old Northside
Year developed: mid-19th century
Median home value: $445,000
Population: 2,828 (as of 2010)
Land area: 0.70 sq miles2 (1.8 km2)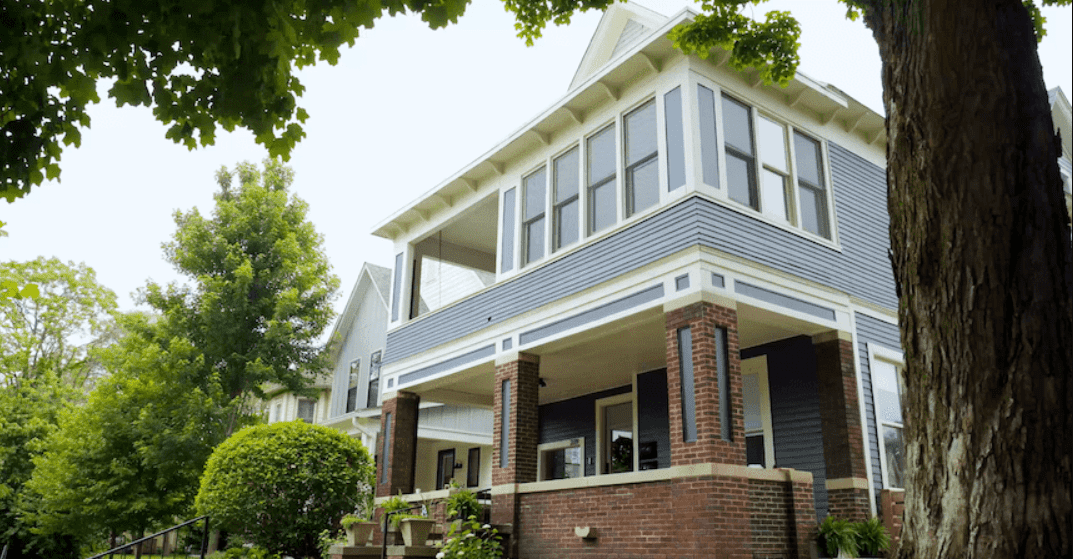 Image source: Living In Indianapolis
Old Northside is considered to be a true gem of Indianapolis. The place is filled with historic sites and architecturally significant buildings. That's why, when you visit the Old Northside, it is as if you have stepped back in time.
Homes and buildings in Old Northside showcase Italianate, Gothic Revival, and Queen Anne architectural designs.
Of course, Old Northside is more than just history. It is made of a close-knit community. Although made of a diverse population, people in Old Northside actively participate in social events and hold annual activities.
Did you know?
The Old Northside in Indianapolis is famous for its historic significance. It is listed on the National Register of Historic Places. The area has many historic sites, including the Benjamin Harrison Presidential Site and the Morris-Butler House.
---
7. Carmel
Year developed: mid-1800s
Median home value: $455,000
Population: 101,068 (as of 2020)
Land area: 48.55 miles2 (125.67 km2)

Image source: The Carrie Holle Group
Carmel is one of the largest cities in Indiana. However, despite its size, it is still one of the most livable places you'll ever see. For one, you should see one of the 130 award-winning roundabouts of Carmel. The neighborhood comes with biking and walking paths, lanes, and trails.
Schooling is no problem as well. The Carmel Clay School District is ranked as one of the best school districts in the state. Carmel continuously grows economically, which gives families and professionals a great source of living.
Did you know?
Carmel is known for its cultural attractions. One of the most famous landmarks is the Palladium at the Center for the Performing Arts. The place comes with a state-of-the-art concert hall that regularly holds world-class performances. There are also art galleries and public art installations throughout the city.
---
6. Westfield
Year developed: early 1800s
Median home value: $475,000
Population: 42,714 (as of 2010)
Land area: 51 sq miles2 (32 km2)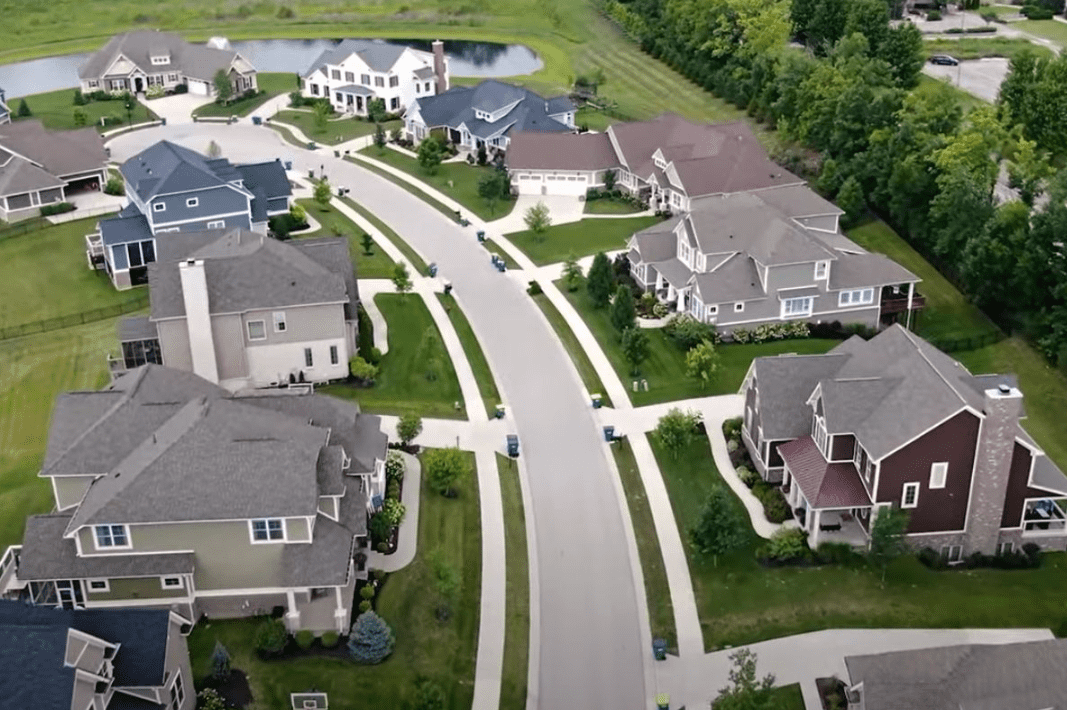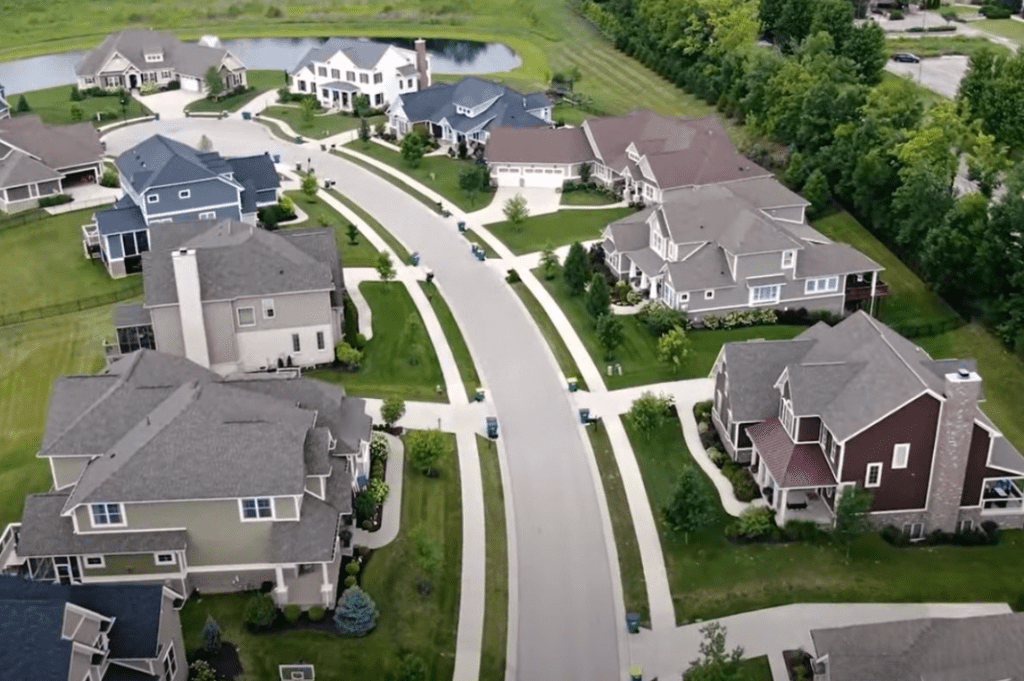 Image source: Living In Indianapolis
If you're trying to move to Indianapolis, you might not think of Westfield. However, with the area's recent development and booming economy, it is now one of the hottest places to live in.
Westfield quickly became one of the richest neighborhoods in Indianapolis. The school system within the area is wonderful. The parks are well kept, and there is a lot of green space.
Westfield is popular for its Grand Park Sports Campus, the annual Westfield Rocks the 4th event, the Westfield-Washington Public Library, Westfield High School, and Westfield Playhouse, to name a few.
Did you know?
Westfield was named after a prominent landowner and businessman who lived in the area. The name of the man is Asa Bales West. Founded in 1834, Westfield is one of the oldest towns in Hamilton County.
---
5. Admirals Bay
Year developed: 1980s
Median home value: $640,000
Population: 5,368 (as of 2021)
Land area: no definite border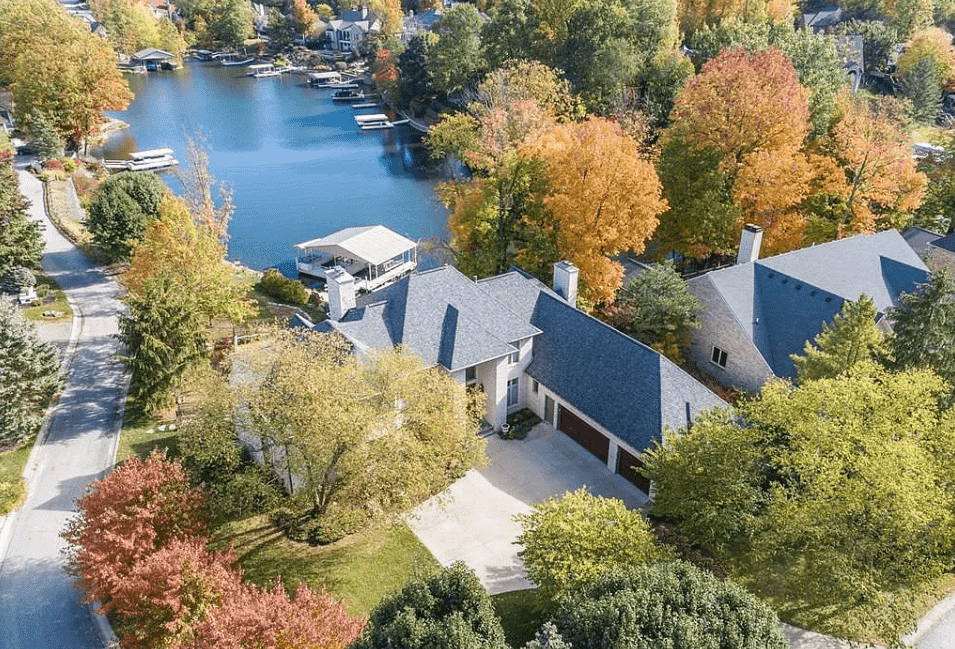 Image source: Zillow
Admirals Bay is a neighborhood away from city life and near the picturesque man-made dam. Many luxurious houses in Admirals Bay are situated in large, wooded lots. This makes the houses look peaceful and private. Nevertheless, some houses are built along tree-lined streets but still with grand facades, stunning outdoor living spaces, and green lawns.
Residents in Admirals Bay are happy to live in the area with its close-knit community. Everyone can enjoy biking, jogging, and walking around the winding streets and cul-de-sacs.
Did you know?
Admirals Bay is situated near the Geist Reservoir. This reservoir is a man-made lake primarily built in 1941 to supply water to the city. The reservoir was named after Clarence Geist, the president of the Indianapolis Water Company from 1913 to 1938.
---
4. Meridian Hills
Year developed: 1920s
Median home value: $820,000
Population: 1,758 (as of 2021)
Land area: 1.47 sq miles2 (3.82 km2)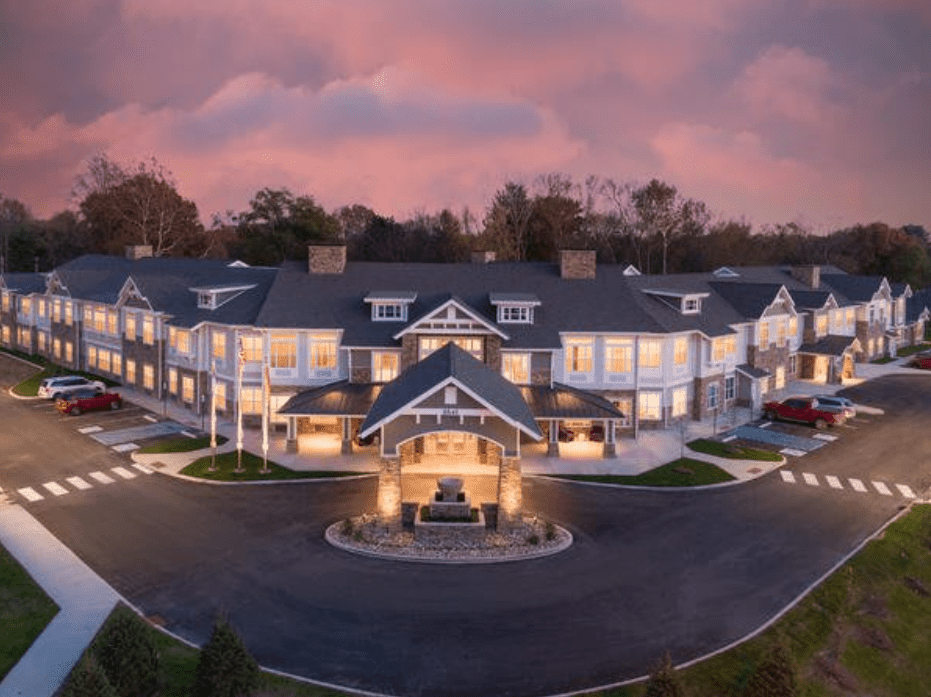 Image source: A Place for Mom
The Meridian Hills neighborhood is among the best places to live in Indianapolis. With its tree-lined streets and beautiful houses, residents are given a taste of affluent living.
There are many historic houses in the area, which were built in the 1920s and 1930s. The neighborhood is listed on the National Register of Historic Places.
The Riviera Club in the neighborhood has been a great feature of the community since 1933. Aside from that, you'll find top-rated schools, parks, and social activity centers.
Did you know?
The Indianapolis Art Center is in Meridian Hills and has served the public since 1934. With a 12-acre campus, visitors can freely explore the area. They also offer a wide range of classes that involve painting, sculpture, photography, printmaking, ceramics, and more.
---
3. Spring Mill
Year developed: 1950s
Median home value: $890,000
Population: 1,511 (as of 2021)
Land area: 2.1 sq miles2 (5.4 km2)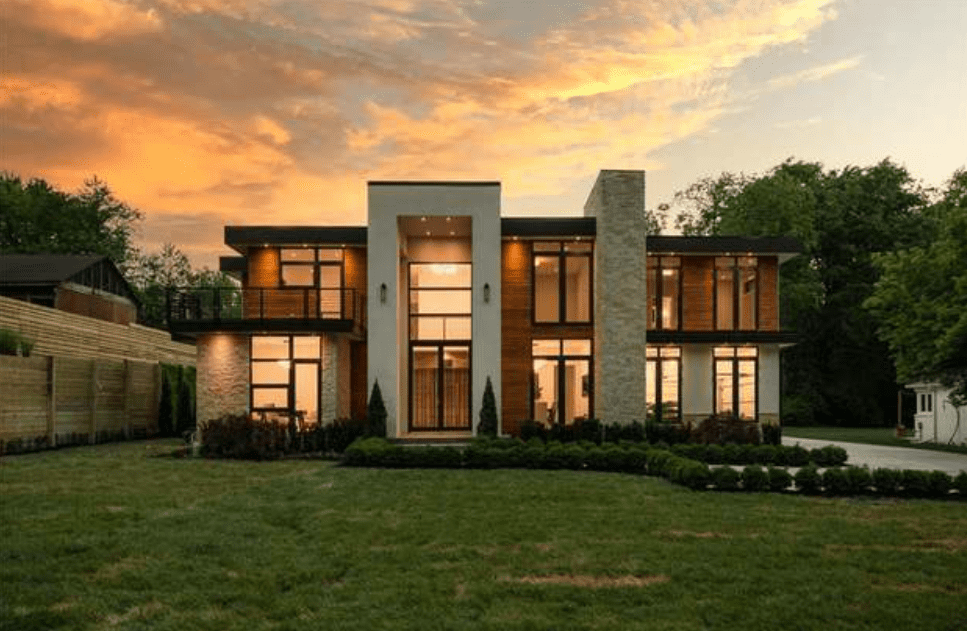 Image source: Redfin
The Spring Mill neighborhood is named after the Spring Mill State Park in southern Indiana. The neighborhood is best known for its stately homes built along peaceful streets lined with shady trees.
The neighborhood is close to downtown Indianapolis, which gives residents easy access to theaters, schools, museums, art galleries, shops, and restaurants. Because of this, Spring Mill is a highly sought-after neighborhood by young families, retirees, and professionals.
Did you know?
Spring Mill is home to the historic Holliday Park or originally called Friends of Holliday Park. The park started as part of an effort to improve the public space in the area. Today, the park includes a picturesque waterfall, an outdoor amphitheater, and hiking trails.
---
2. Woodland Country Club
Year developed: early 1900s
Median home value: $1,200,000
Population: 2,153 (as of 2010)
Land area: 1.14 sq miles2 (2.95 km2)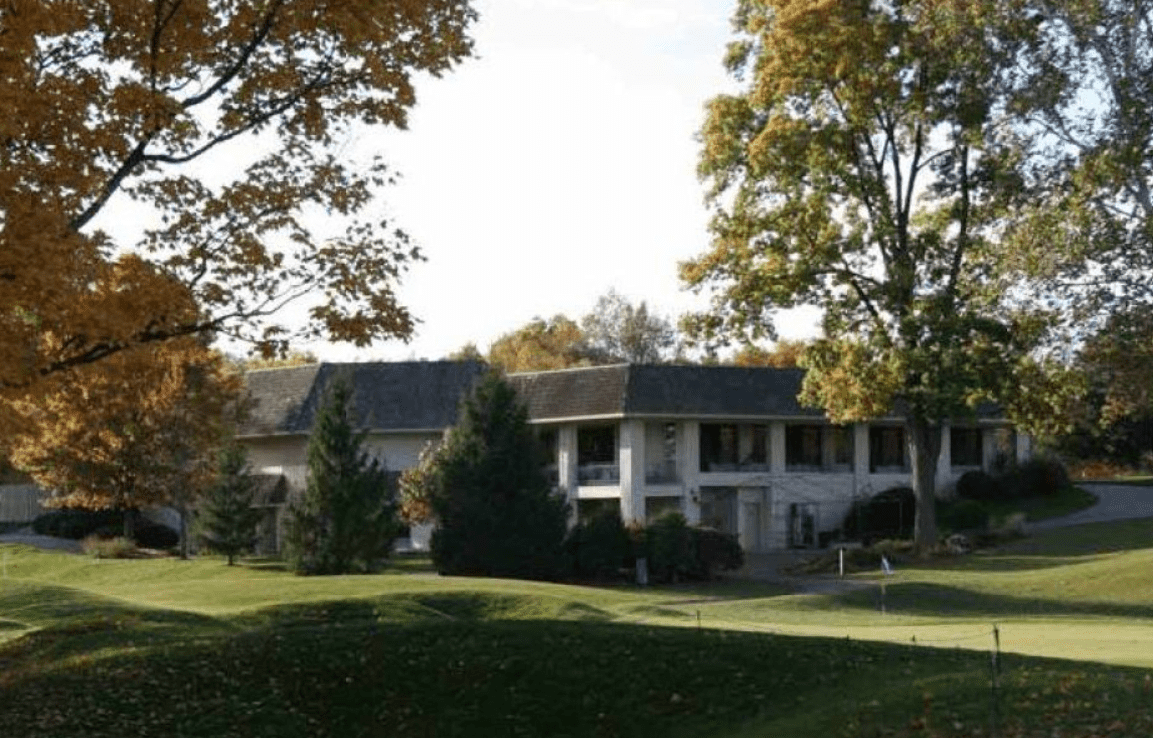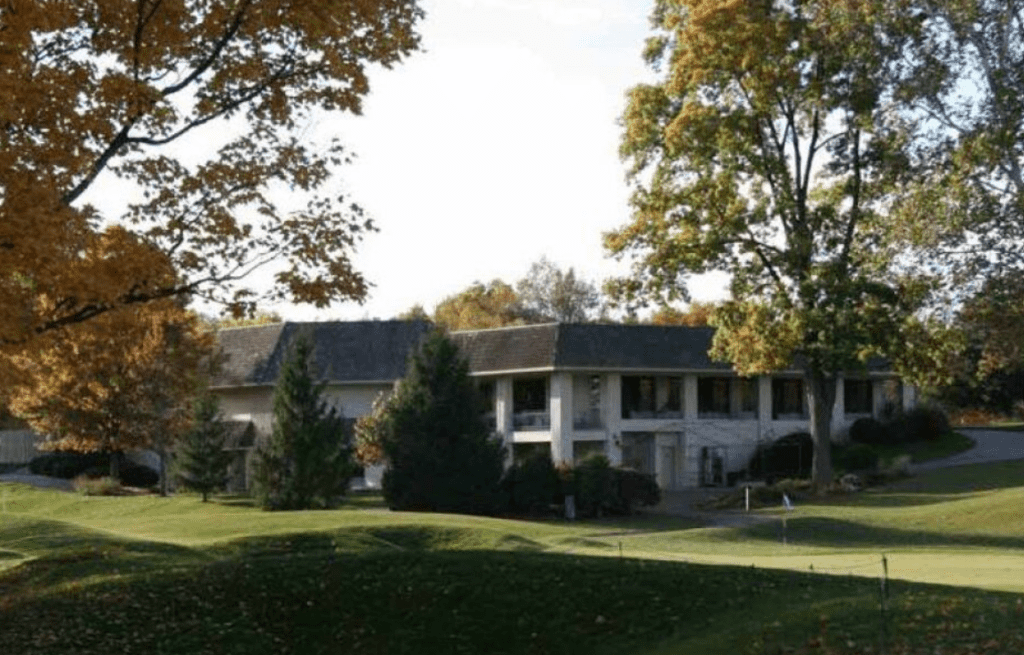 Image source: Golf Pass
The area where the Woodland Country Club neighborhood is currently located was farmland until it was developed into a residential zone in the early 1900s. From there, the neighborhood grew to be one of Indianapolis's most-priced pieces of real estate.
Impressive and sprawling houses'll greet you with perfectly manicured lawns as you enter the place. The streets are lined with trees and decorated with lush greenery. All these create a peaceful atmosphere for residents.
Did you know?
The neighborhood's centerpiece is the Woodland Country Club, the first private country club in Hamilton County. The club is open not just to residents but also to people who are from other places. The club has a golf course, tennis court, swimming pool, and other recreational facilities.
---
1. Williams Creek
Year developed: 1920s
Median home value: $6,850,000
Population: 426 (as of 2021)
Land area: 0.33 sq miles2 (0.85 km2)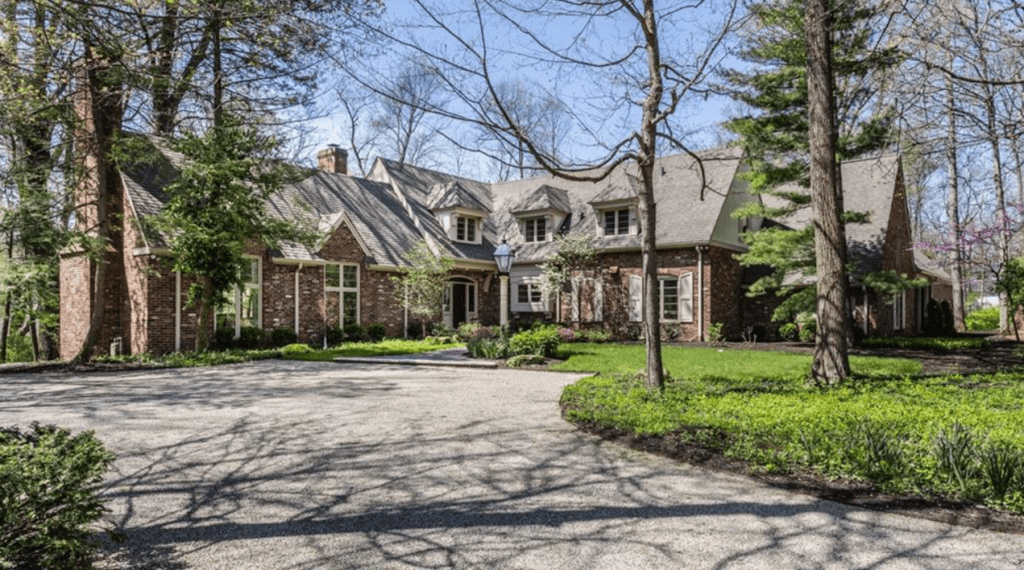 Image source: High Garden Real Estate
Williams Creek is the richest neighborhood in Indianapolis. The neighborhood was specifically created for the rich families in Indiana who want to escape the bustle and hustle of city life. Thus, it was advertised in 1925 as "the Switzerland of Marion County."
Today, true to its original purpose, Williams Creek is an exclusive community with less than a thousand residents. The neighborhood has sprawling mansions, beautiful landscapes, and a vibrant community.
Several parks within the area, such as Marott Park and Williams Creek Park, have walking trails, picnic areas, and playgrounds. Residents are actively involved in community activities and events.
Did you know?
Williams Creek is named after one of the first settlers in the area. His name is James Williams. There's also a creek that runs through the area; thus, the place's name is Williams Creek.