The U.S. has a long history of building cars and is known for their durability, versatility, and reliability. These cars are built to last and will continue to provide you with years of service. They are designed to withstand the harsher conditions of America's roads and highways, which means more materials and fewer parts are needed. Additionally, these cars have been engineered with a focus on safety and comfort.
The price of a car and its features are major deciding factors in whether or not you should purchase it. It's important to consider the cost of owning and operating a vehicle, as well as the cost of replacing it if something goes wrong. This article will show you the best of the best and the most expensive cars that are made from the land of the free.
14. 2013 SRT Viper
Price: $100,000
Manufacturer/Brand: FCA US LLC
Number of Units Produced: 805
Class: Supercar
Engine: 8.4-liter V10
photo source: Motor Authority
Rear-wheel drive is standard on the 2013 SRT Viper, and GTS models have enhanced dual-mode suspension with Street and Track settings. Reviewers concur that, given its size, the 2013 SRT Viper delivers fast handling and agile cornering abilities.
Some people draw attention to the fact that the Viper's stiff suspension might cause it to ride violently and uncomfortably while turning on uneven terrain.
Its handmade, all-aluminum 8.4-liter V-10 engine is an example of the heart and soul of the 2013 SRT Viper. The SRT Viper's 640 horsepower rating, a gain of 40 horsepower over the previous Viper, results from new exhaust catalysts that help lower back pressure.
Did You Know?
The advantage of using this car is enhanced by a weight reduction of 25 pounds for the fully dressed engine.
---
13. Cadillac Escalade ESV Platinum 4WD
Price: $105,595
Manufacturer/Brand: General Motors
Number of Units Produced: average of 1200 units per day
Class: Luxury SUV
Engine: 6.2L Vortec V8
photo source: Edmunds
Although it shares a platform with the Chevy Tahoe, Suburban, and GMC Yukon, the Escalade successfully competes against other big luxury SUVs like the Jeep Grand Wagoneer, Lincoln Navigator, and Mercedes-Benz GLS class. This is due to the large Caddy's inclusion of the most luxury and cutting-edge amenities available from the manufacturer.
Wood, leather, luxurious textiles, and metals with a smooth finish line the cabin's interior. There are other options for driver aid systems, such as Cadillac's outstanding Super Cruise system, which blends intelligent cruise control with a hands-free mode.
Customers have the option of a potent 6.2-liter gasoline V-8 or an efficient inline-six powered by diesel, and this year Cadillac is adding a crazy high-performance V-series model with a ton of horsepower to the Escalade inventory.
Did You Know?
The first electric starter was developed by Henry Leland, creator of Cadillac. The first electric starter debuted in 1907, ten years after Cadillac's debut. This discovery forever altered the automobile business.
---
12. Tesla Model X P100D
Price: $114,990
Manufacturer/Brand: Tesla
Number of Units Produced: about 1,400 per day
Class: Luxury Mid-size Luxury Crossover
Engine: Electronic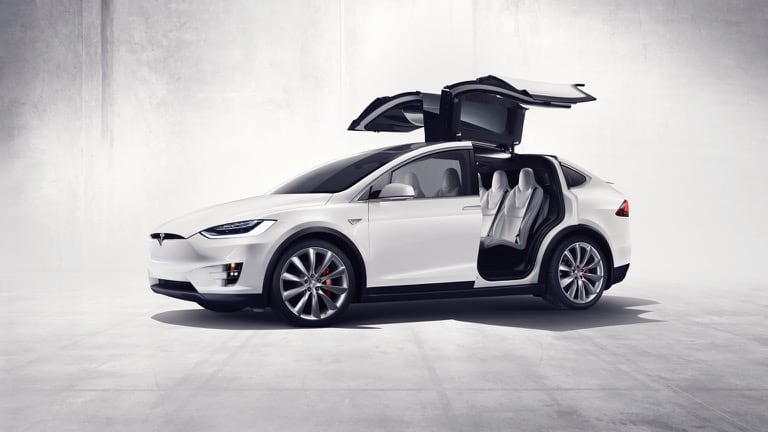 photo source: EV Database
The Tesla Model X is a mid-size luxury crossover powered by batteries that have been produced by Tesla, Inc. since 2015. This vehicle, which is distinct in that it has falcon-wing doors to provide access for passengers, was built on the chassis of the Tesla Model S full-sized sedan.
Only the Long Range and Plaid models of the Model X were offered as of April 12, 2021, according to estimates from the EPA. The Long Range model's projected EPA range is 360.4 miles, while the Plaid model is 339.9 miles.
Did You Know?
Due to Hoerbiger Holding's failure to provide adequate falcon-wing doors for the Model X, the business sued the Swiss hydraulics company in 2016.
---
11. Chevrolet Corvette ZR1 Convertible
Price: $125,400
Manufacturer/Brand: Chevrolet
Number of Units Produced: 4,695
Class: Supercar
Engine: 6.2L V8
photo source: Mecum Auctions
The ZR1's 6.2-liter small-block V8 engine and 2.65-liter Eaton supercharger combine to produce 755 horsepower and 715 lb-ft of torque, which is not dissimilar to Lamborghini's performance. A seven-speed manual transmission is the default transmission for all of this, with an eight-speed automatic transmission as an option.
The engine in the ZR1 also advances the Corvette supercharging tradition and provides the highest output ever for a Chevrolet production vehicle, partly because it features a new, more effective intercooler supercharger system with 52 percent more displacement than the LT4 supercharger in the Z06 engine.
Did You Know?
The ultimate high-performance Corvette, the ZR1, was unveiled in 2019 and had a unique aero kit, a sizable spoiler, and 755 horsepower from an LT5 engine.
---
10. Tesla Model S P100D
Price: $135,700
Manufacturer/Brand: Tesla
Number of Units Produced: 13,109
Class: Luxury Car
Engine: Electronic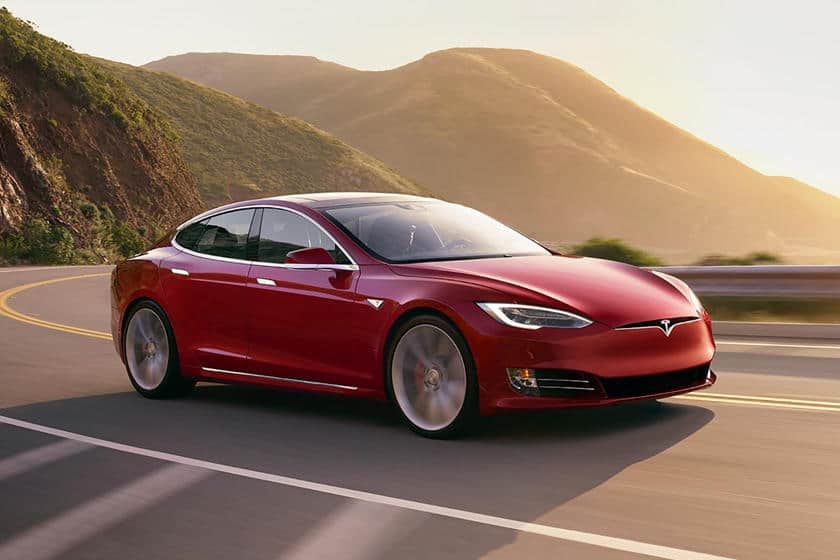 photo source: CarBuzz
Although early versions of the Model S had a rear-motor and rear-wheel drive configuration, the current Model S has a dual-motor, all-wheel drive configuration.
Model S was officially unveiled on June 30, 2008, although the model wasn't shown until March 2009. The Model S was being developed under the codename "WhiteStar" before 2007. the Model S, which debuted on June 22, 2012.
A group led by Franz von Holzhausen, a former employee of Mazda North American Operations, created the Model S. When manufacturing was eventually postponed until 2011, Tesla first declared plans to start producing cars for the general public in 2009. On June 30, 2008, Tesla formally unveiled the Model S, and on March 26, 2009, a car prototype was put on display.
Did You Know?
The Model S was pioneered in Norway twice in 2013 (in September and December), becoming the first electric vehicle to do so.
---
9. 2004 Ford GT
Price: $139,995
Manufacturer/Brand: Ford Motor Company
Number of Units Produced: 4000
Class: Sports Car
Engine: 5.4-liter, 32-valve Supercharged V8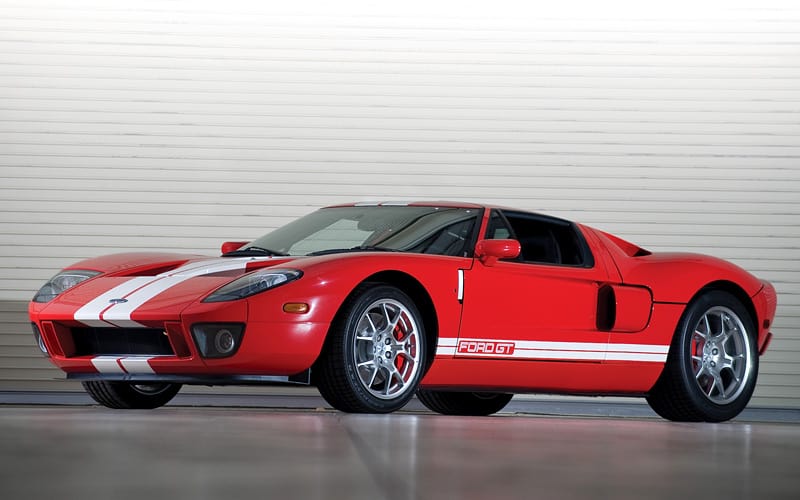 photo source: Top Car Rating
The GT was only produced in a limited quantity of 4.000 units, starting in 2004 and running until 2006. The concept automobile made its debut at the 2002 Detroit Auto Show.
A 5.4-liter, 32-valve supercharged V8 engine in the supercar generated 550 horsepower and propelled it from 0 to 60 mph in 3.5 seconds. Electronic limits set the GT's top speed to 205 mph. An automatic transmission with six speeds was mated to the engine. Additionally, available options were a McIntosh sound system, racing stripes, and painted brake calipers, all of which considerably raised the cost.
Did You Know?
The placement of the controls complies with racing ergonomics, and they are constructed of machined aluminum.
---
8. 2022 Acura NSX
Price: $169,500
Manufacturer/Brand: Honda
Number of Units Produced: 350
Class: Sports Car
Engine: 3.5-Liter Twin-Turbo V6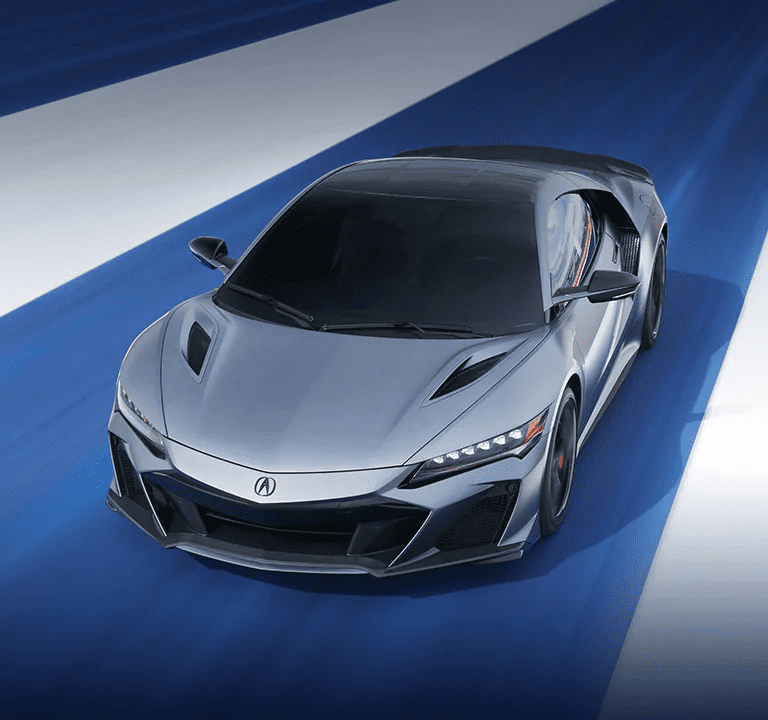 photo source: Acura.com
The 2022 NSX Type S sports car, which has a hybrid drivetrain, is Acura's flagship vehicle instead of a big sedan or even a fully loaded full-size SUV. For explosive acceleration, a twin-turbo V-6 and three electric motors work together. Still, the system also permits silent, electronically controlled driving, so your folks won't have a cow every time you drive past your area.
The Acura insignia is painted in black, the headlamp and taillight housings are smoked, and the wheels sport Type S badges that are exclusive to this particular model. The NSX Type S looks amazing when viewed as a whole.
Did You Know?
Additionally, drivers may choose the Lightweight Package to reduce the supercar's overall weight by 57.8 pounds. A carbon fiber engine cover, carbon ceramic brakes, and the interior have all been added to the lightweight package.
---
7. Dodge Viper ACR
Price: $238,900
Manufacturer/Brand: Dodge
Number of Units Produced: 100
Class: Sports Car
Engine: 8.4L V10
photo source: Top Gear
The best-performing road model version of the Dodge Viper, the Dodge Viper ACR, is a supercar designed for the racetrack. Dodge displayed a Viper ACR concept vehicle built on the new VX I chassis at SEMA 2014. The car was finally unveiled in 2015 for the 2016 model year, following numerous rumors and conjecture.
With the arrival of its new aerodynamic body package composed entirely of carbon fiber, the 2016 Viper ACR received a brand-new front splitter and a fixed carbon fiber rear wing. 6.45 horsepower and 600 lb-ft of torque were produced by the 8.4-liter Viper V10 engine. similar to every other Viper trim.
Did You Know?
Brembo brakes were used, and the brake discs and calipers were customized for the Viper ACR. For the first time in the Viper series, the discs were changed into carbon ceramic.
---
6. Equus Bass 770
Price: $250,000
Manufacturer/Brand: Equus Automotive
Number of Units Produced: 25
Class: Muscle Car
Engine: 5.0L NA V8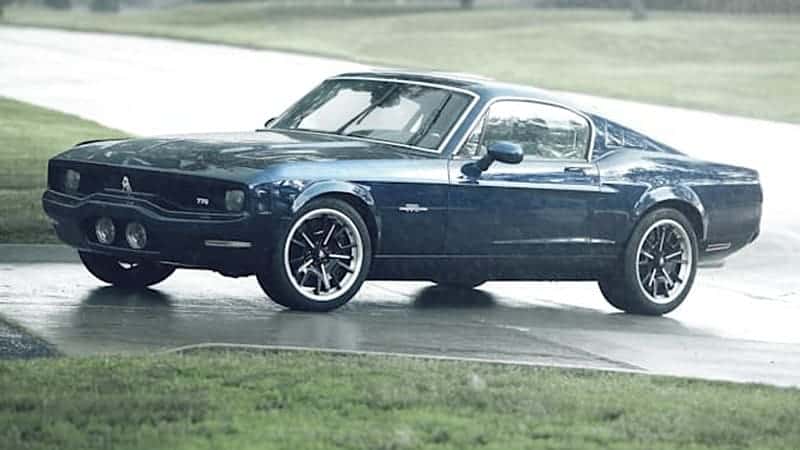 photo source: Autoblog
Equus Automotive creates the handmade American luxury muscle vehicle known as the Equus Bass 770. It bears Bassam Abdallah's name, the creator of Equus Automotive. There were six variants offered at its debut in 2014.
A GPS navigation system, an entertainment system, and parking sensors are used for the inside, which is designed to have a vintage appearance with retro-spec gauges, switches, and a steering wheel. The exterior uses several LED components.
Did You Know?
Aluminum is used for the chassis and body of the automobile to reduce weight to a minimum, and extra carbon fiber inlets are added to improve structural strength and stability.
---
5. 2017 Ford GT
Price: $453,750
Manufacturer/Brand: Ford Motor Company
Number of Units Produced: 138
Class: Sports Car
Engine: 3.5-liter V-6
photo source: Car and Driver
A street version of the brand-new mid-engined Ford GT was released for the 2017 model year after it was introduced in January 2015. The contemporary Ford GT has two seats up front and a 3.5-liter twin-turbo V-6, which is the most potent EcoBoost engine Ford has ever produced, with 647 horsepower. The original Ford GT was 40 inches tall, thus the moniker GT40.
A limited number of Competition Series cars, which are client copies of the LMGTE Pro racing car that won its class at the 2016 24 Hours of Le Mans, were produced as part of the 2017 Ford GT's production schedule.
The mid-engined 3.5-liter twin-turbo V-6 in both this model and the base model generates 674 horsepower and 550 lb-ft of torque.
Did You Know?
The only components clearly taken from Ford's corporate parts bins are the gear selector and the lock controls, window, mirror, and headlight.
---
4. 2005 Saleen S7 Twin Turbo
Price: $555,000
Manufacturer/Brand: Saleen Automotive Inc.
Number of Units Produced: 14
Class: Sports Car
Engine: Ford Windsor V8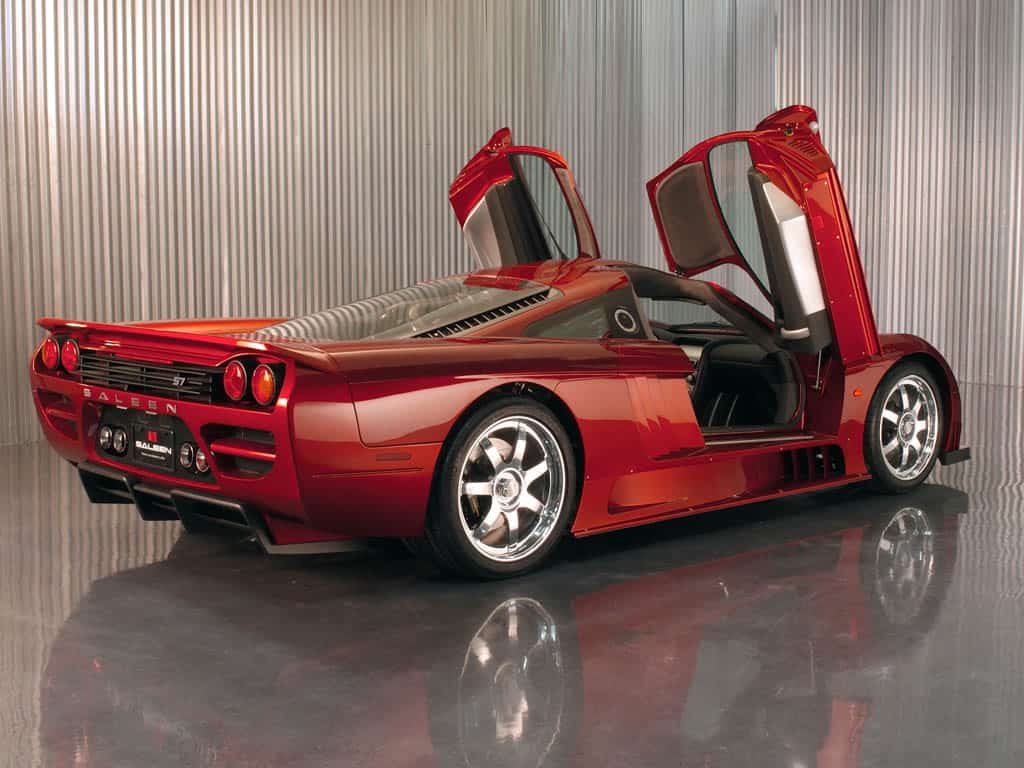 photo source: Supercars.net
The engine and powertrain of the S7 were created by Saleen engineers and include the most recent innovations in racing innovation. Saleen designed and custom-tooled the new seven-liter V8 engine cast out of pure aluminum.
Everywhere, including the aluminum throttle body, titanium retainers, beryllium exhaust valve seats, stainless steel exhaust valves, titanium retainers, and aluminum CNC-machined cylinder heads made by Saleen, space-age engineering and materials are used.
Did You Know?
The center console and instrument cluster have only minor changes, while the steering wheel is designed after a Formula-1 car.
---
3. Drako GTE
Price: $1.25 million
Manufacturer/Brand: Drako Motors, Inc.
Number of Units Produced: 25
Class: Sports Sedan
Engine: Electric
photo source: Car and Driver
To accelerate up to a high speed of 206 mph, the Drako GTE is a completely electric quad motor design that produces 1,200 horsepower and 8,800 Nm of combined wheel torque. The large capacity inverters that are connected to each of the four GTE quad motors are designed for the endurance of driving at extremely high-performance levels.
With the help of four separate inverters, GTE swiftly and accurately distributes a significant +225 kW to -225 kW range of potential power to each motor. As a result, there is almost no latency and a quick reaction to every driver input. The GTE battery's massive power output and cooling capabilities were built-in from the ground up.
Did You Know?
Brembo carbon ceramic front and rear brakes offer exceptional stopping power, modulation, and fade resistance. In contrast, Öhlins four-way adjustable dampers offer precise control over the GTE's ride quality and stability of the vehicle.
---
2. Czinger 21C
Price: $2 million
Manufacturer/Brand: Divergent
Number of Units Produced: 80
Class: Sports Car
Engine: 2.88L flat-crank DOHC Twin turbo V8
photo source: Motor Authority
The Czinger 21C, dubbed after its inventor Kevin Czinger, introduces the new brand Czinger Vehicles, which was created, developed, and manufactured in Los Angeles, California. Due to the COVID-19 epidemic, the Geneva Motor Show, which was scheduled to debut the vehicle in March 2020, was postponed. Instead, it was unveiled in a special ceremony on March 11, 2020, in London.
There is no denying that the Czinger 21C is a hypercar. Despite the vehicle's incredible performance and four-figure horsepower, our mouths automatically slackened at its mere existence. The 21C meets every requirement—and then some—for membership in the hypercar club, thanks to features like its carbon fiber-intensive structure, custom hybrid engine, high downforce, and fighter-jet-like seats.
Did You Know?
To keep the cockpit as narrow as possible, the 21C has a driver's seat in the center and a passenger seat behind the driver.
---
1. Hennessey Venom F5
Price: $3 million
Manufacturer/Brand: Hennessey Special Vehicles
Number of Units Produced: 30
Class: Sports Car
Engine: 6.6L Twin-turbocharged V8
photo source: Hennessey Venom F5
The Hennessey Venom F5 roadster is, as its name implies, a severed version of the F5, which the Texan firm claims will be the world's fastest and most powerful open-topped road vehicle. Hennessey Venom F5 is the most expensive American vehicle brand, with only 30 models to be produced and each selling for a cool $3 million.
The roadster's mechanical setup is the same as that of the F5 Venom coupe. An automatic single-clutch gearbox drives the back wheels of this 6.6-liter twin-turbocharged V-8 engine, which is rated to produce an astounding 1817 horsepower.
According to Hennessey, the roadster weighs just 3098 pounds dry—just 45 pounds more than the coupe—and is engineered to reach high speeds of more than 300 mph; however, top speed will be constrained when the roof panel is off.
Did You Know?
Owners have the option of keeping the roof panel as a separate work of art on a specially manufactured, sculptural pedestal, which was created by Hennessey's in-house design team to improve the overall experience.