After more than a decade on television, the reality show about the gold standard for second-hand stores remains one of the most popular shows on television. Each episode follows members of the Gold & Silver Pawn Shop in Las Vegas and their interactions with customers. The show has become so popular that it now airs in more than 200 countries and territories worldwide.
After 10 seasons, there are many moments that stand out as unforgettable. There have been several items that left people speechless, especially when it came to their price tag. However, what might impress you, even more, is how much these items have increased in value since being purchased from the shop.
This article takes a look at some of the most expensive items ever purchased on Pawn Stars.
10. JFK's Cigar Box
Price Deal: $60,000
Original Seller's Price: $95,000
Year: 2012
Season: 7
photo source: Las Vegas Pawn Stars VIP Tour
A cigar box that once belonged to President John F. Kennedy during his administration was among the most significant items ever to leave Pawn Stars. Even a few cigars were still inside the box, which was on the president's desk in the Oval Office.
One of the most revered and admired former presidents of the United States was John F. Kennedy. Getting their hands on a piece of presidential history was a chance they would never receive again. They gave the man who brought it a good $60,000 because the cigar box, which contained several unsmoked cigars, was once on JFK's desk in the Oval Office and is now in their store.
---
9. 2014 Hertz Penske GT Mustang
Price Deal: $60,000
Original Seller's Price: $85,000
Year: 2016
Season: 12
photo source: Bring a Trailer
Although they are typically older items, cars are some of the most expensive objects on the show. But Rick spent a lot of money on a 2014 Hertz Penske GT Mustang developed in association with Hertz and Roger Penske. He was content to pay $60,000 for the car since it was one of the first ten of its kind.
The car rental company Hertz collaborated in 2013 with Roger Penske, owner of the Nascar team and businessman, to produce a limited edition of the legendary GT Mustang. Therefore, there it was—the 2014 Hertz Penske GT Mustang, of which just 150 were ever made.
To ensure that the automobile was in excellent condition, Rick requested that an experienced NASCAR pilot take her for a test drive.
---
8. 1915 Panama Pacific Octagonal Gold Coin
Price Deal: $67,500
Original Seller's Price: $70,000
Year: 2015
Season: 12
photo source: APMEX
A commemorative coin, this 1915 Panama Pacific Octagonal $50 Gold Coin, was produced by the United States. Mint showed up at the 1915 Panama-Pacific International Exposition in honor of the opening of the Panama Canal.
Rick made sure he would have it when he was asked to locate it for a client prepared to spend $70,000 for it. It is the only one of its sort, with just one sister of the round shape. At one of the largest coin auctions in the world, he discovered it in Atlanta and decided to buy it for $67,500.
---
7. 1932 Custom Ford Roadster
Price Deal: $68,250
Original Seller's Price: $70,00
Year: 2012
Season: 7
photo source: HotCars
It is obvious that a lot of money is involved because the most prominent goods on Pawn Stars are ancient vehicles and antiques. A client once summoned Rick and Corey Harrison to his house to discuss a stunning 1932 Custom Ford Roadster in matte black. Over the course of three years, the owner spent a total of about $140,000, but he was forced to sell it for personal reasons.
Rick and his son Corey engaged in tough negotiation over the customized jet-black Roadster. Ultimately, he was able to purchase it for $68,250, which would have outraged drivers in the 1930s who could buy it for around $400.
---
6. 1922 Proof Peace High Relief Dollar
Price Deal: $80,000
Original Seller's Price: $20,000
Year: 2014
Season: 10
photo source: Heritage Auctions
A person who claims to have won the 1922 High Relief Dollar in a poker game has the coin listed as one of the most uncommon in American history. However, he claimed to know what it was and that he only wanted $20,000 for it. He also claimed to think there were only 12 of these remaining in existence.
Due to Rick's involvement and the expert's valuation of the coin, which ranged from $50,000 to $100,000, he ultimately made much more money. The individual who had brought it had estimated its value to be at $20,000, but after having it evaluated by professionals, they determined that it was actually worth between $50,000 and $100,000. For the extremely rare item, Rick ultimately paid the guy $80,000.
---
5. 1941 Gibson SJ-200 Guitar
Price Deal: $85,000
Original Seller's Price: $110,000
Year: 2014
Season: 10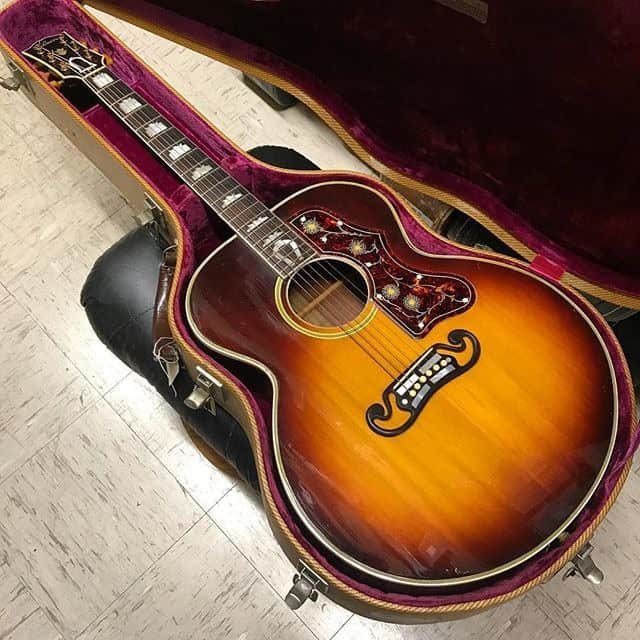 photo source: Twitter
Thanks to Crosby, Still, and Nash's Stephen Stills, another famous guitar joins the list. The vendor provided a certified bill of sale to show that the instrument had formerly belonged to the folk-rock icon.
The wonderful 1941 Gibson SJ-200 Guitar, which was formerly owned by rock icon Stephen Stills and used by him in the folk-rock band Crosby, Stills & Nash, found its way to the Gold & Silver Pawn Shop with a bill of sale that Stephen personally signed.
The Harrisons reached a deal with the current owner for a whopping $85,000 after discovering evidence that Stills had previously owned and played the guitar.
---
4. 1961 Gibson SG Les Paul Guitar
Price Deal: $90,000
Original Seller's Price: $250,000
Year: 2016
Season: 12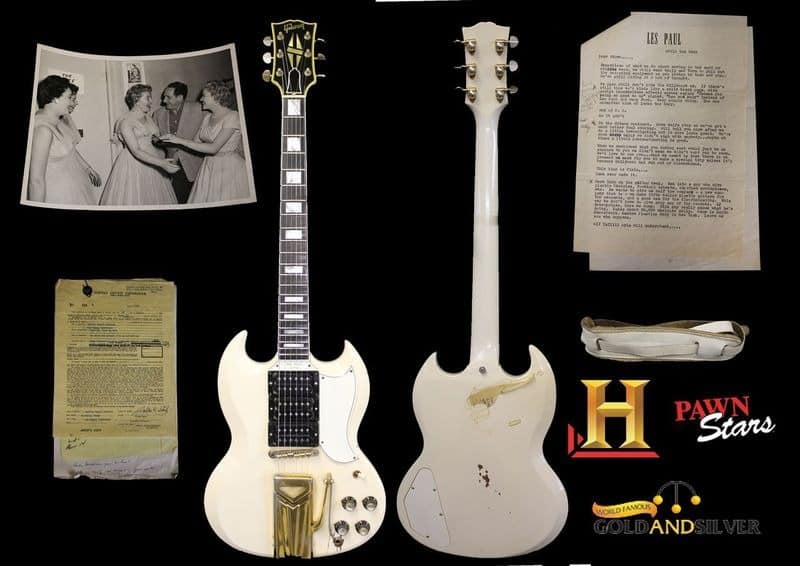 photo source: GuitasSite.com
As one of the original designers and makers of electric guitars, Les Paul is a legendary name in the worlds of guitars and rock music. However, he and his wife, Mary Ford, gained fame as a couple in the 1950s by selling millions of albums and using the guitars that Les Paul designed.
The custom-built 1961 Gibson Les Paul Guitar, one of his greatest inventions and a gift to his wife Mary, arrived in Harrison's shop in the hands of a buyer demanding an outrageous $250,000 for it. The boys pulled off an amazing bargain, ultimately purchasing it for $90,000.
---
3. 1932 Lincoln Roadster
Price Deal: $95,000
Original Seller's Price: N/A
Year: 2011
Season: 4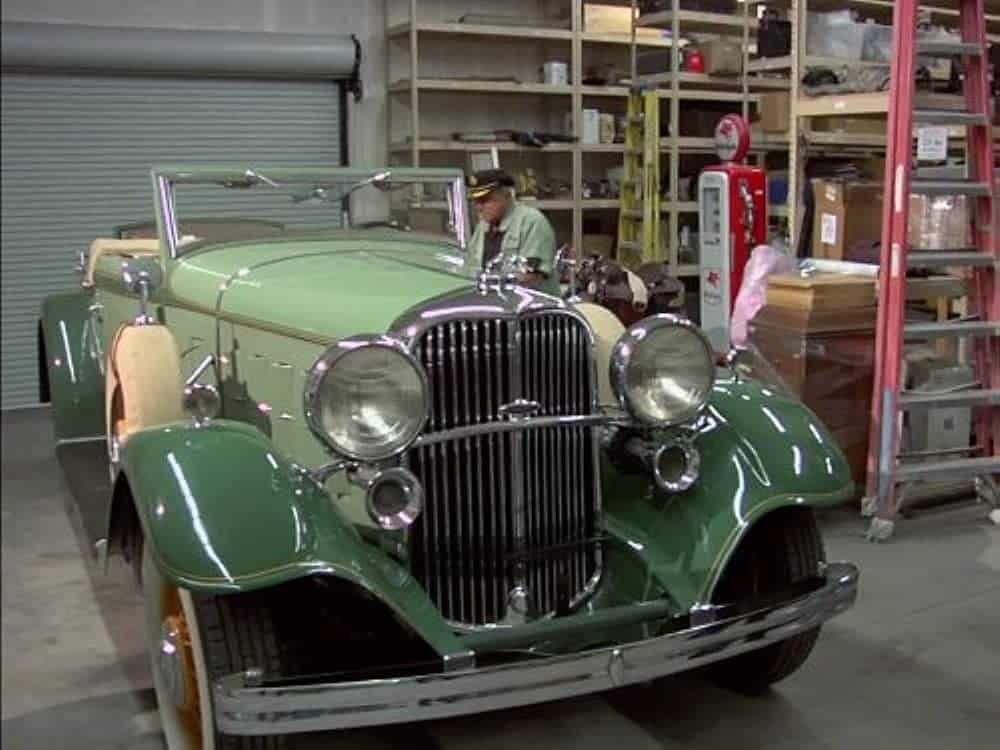 photo source: IMDb
Amid the Great Depression, the Harrison family had to fork out a sizable sum to have a luxurious Lincoln Roadster manufactured. A stunningly kept Roadster in mint and cream with a big V-12 engine hidden behind its enormous hood was too nice to leave the showroom.
Ford, the parent company of Lincoln, launched the Roadster in 1932 to entice customers away from Cadillac, a rival brand.
To ensure that they left the agreement with a car, Rick and the Old Man offered a cash purchase for the luxurious 1932 antique automobile with 150 horsepower that was close to $100,000. However, they didn't want to wait long to receive their money back. The owner immediately turned around and purchased gold first from the pawn business with the $95,000 he had made from the transaction.
---
2. 3000-ounce Silver Collection
Price Deal: $111,000
Original Seller's Price: N/A
Year: 2012
Season: 6
photo source: The History Channel
The business had much less trouble determining the worth of the second-largest purchase in Pawn Stars' history. The Harrisons realized they were in for a good bargain when a customer arrived at their store with a dolly laden with 3,000 ounces of silver in bars and currency.
Jeff, the owner of 200 pounds, or 3,000 ounces, of pure silver, decided that the time had come to cash in on the investment his father had first informed him about when he was a little boy.
So, bringing sacks and sacks of silver inside the store, he wheeled in. Everything was made of pure silver, including coins and bars. Before describing how to test silver using nitric acid, Rick explained that while it requires a little labor, it is not difficult.
When exposed to the acid, the silver he removed for testing took on a milky white hue, signifying that it was pure. After making sure it was genuine, he paid around market value, or $111,000, for it.
---
1. Maurice Sendak Sketches
Price Deal: $250,000
Original Seller's Price: $310,000
Year: 2017
Season: 15
photo source: History by Day
These Maurice Sendak sketches are the most expensive item that Pawn Stars have ever purchased, costing an astounding $250,000. The original sketches for Where the Wild Things Are, the beloved children's book by Maurice Sendak, were made available to him by a collector.
When Rick first viewed the sketches, he was obviously in awe of them. The designs for Where the Wild Things Are were unique since Sendak never sold reproductions of his artwork. Rick convinced the owner to sell the land for $250,000 after contacting an art expert who estimated he could get $310,000 from the designs.