Many people are interested in knowing more about the richest neighborhood in Omaha. After all, if you know which one of the neighborhoods holds this status, you can get a glimpse of what it's like to be rich and have plenty of money to buy some of the state's most expensive real estate properties.
Omaha has several exclusive and wealthy neighborhoods that attract many of the country's elites. They offer a plethora of beautiful houses, top-rated schools, amenities, and recreational activities.
In this post, you will learn more about the top 9 richest neighborhoods in Omaha, what they are, what they offer, and most importantly, how they give people a high standard of living.
9. Skyline Ranches
Median home value: $539,000
Year developed: late 1970s
Population: 1,751 (as of 2010)
Land area: 0.75 sq miles2 (1.94 km2)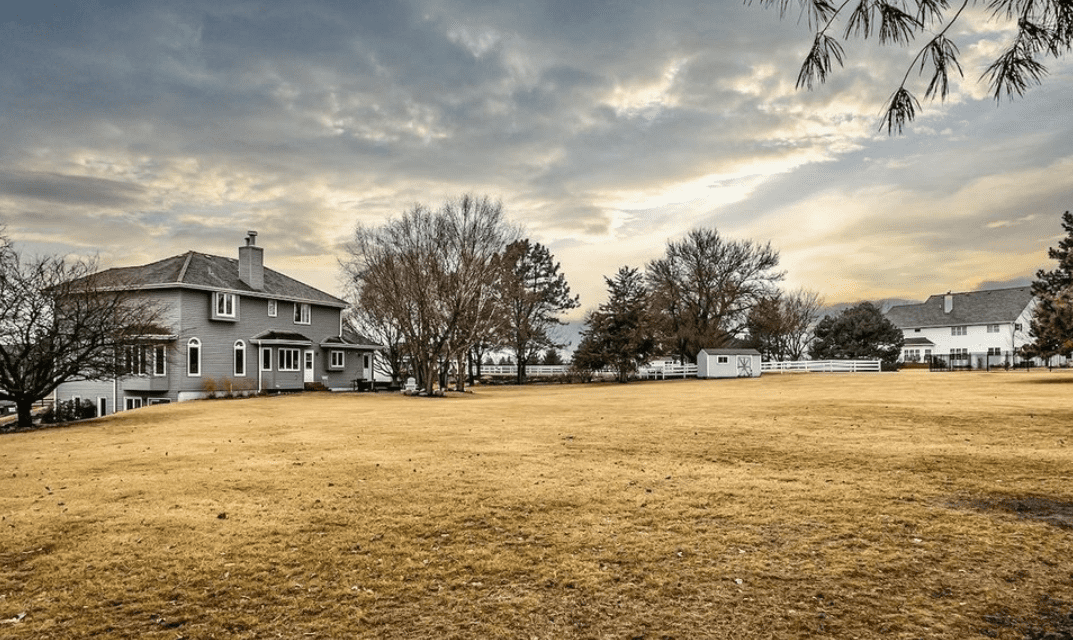 Image source: Realtor
Skyline Ranches is an exclusive community situated in west Omaha. The neighborhood was originally created for horse owners in the countryside. Because of its location, it offers picturesque landscapes, a peaceful environment, and beautiful views.
Skyline Ranches is far from the bustle and hustle of city life, but it is close enough to reach important shopping, dining, and educational centers easily.
Did you know?
According to Douglas County's records, Skyline Ranches was developed by Slim Thornton, a landowner in the area. The central theme of the residential neighborhood is a "community of horse owners." Thornton didn't anticipate how popular his idea would be, so the neighborhood grew as more wealthy residents came in.
---
8. Indian Creek
Median home value: $545,000
Year developed: early 1970s
Population: 3,316 (as of 2010)
Land area: 1.1 sq miles2 (2.85 km2)

Image source: Golf At Indian Creek
The Indian Creek is located in West Omaha, and its natural landscape makes it an ideal residence for some of the wealthiest people in Nebraska. The houses feature classic Tudor and contemporary architectural styles, while the streets are lined with shady trees. The unique charm of Indian Creek is further improved by its lush greenery and family-friendly atmosphere.
Moreover, Indian Creek is strategically located, which gives you quick access to various educational, social, and entertainment centers. You have the Westside High School and Middle School and Oakdale Elementary School. Indian Creek Park offers playgrounds, picnic areas, and walking trails.
Did you know?
The Indian Creek Golf Course, near the neighborhood, is considered the largest golf course in Omaha. It features a 27-hole public golf course on a 37-acre property. The golf course also includes more than 80 bunkers.
---
7. Tiburon
Median home value: $555,000
Year developed: early 1990s
Population: 2,088 (as of 2010)
Land area: 1.15 sq miles2 (2.98 km2)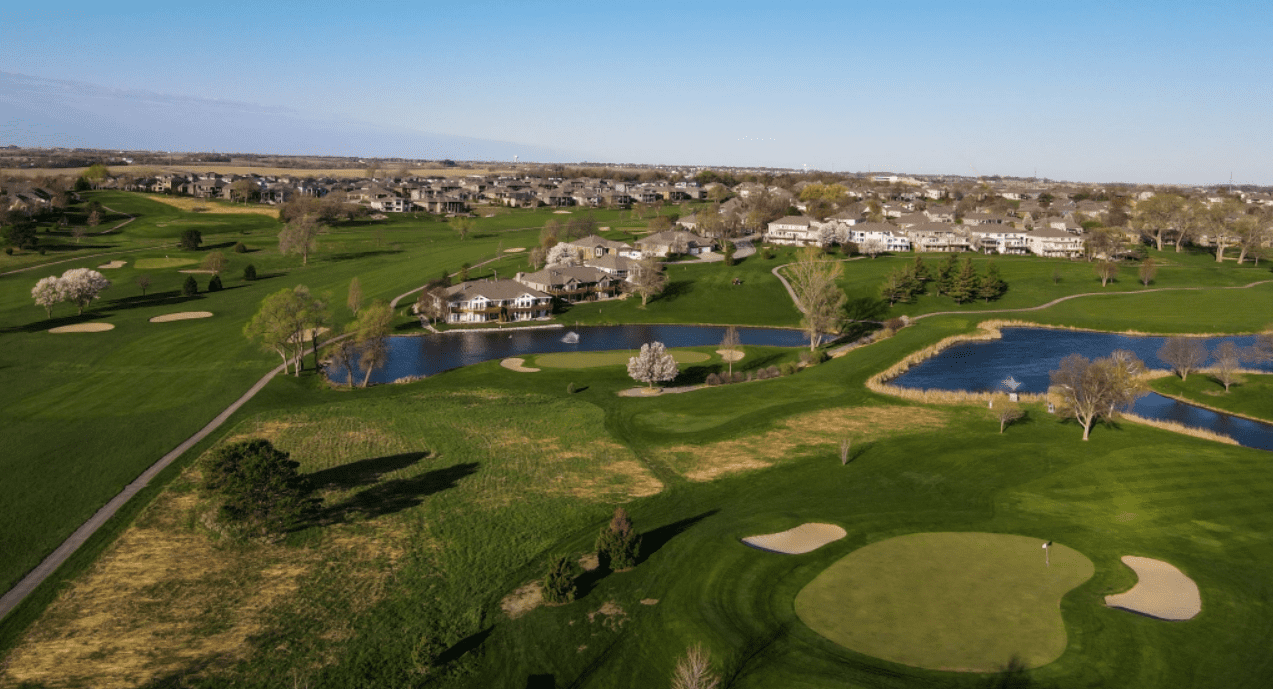 Image source: Tiburon Golf
Tiburon is an exceptional neighborhood located in Omaha, Nebraska. The beautiful houses, tree-lined streets, and enjoyable amenities allow Tiburon to provide its residents with an exclusive and luxurious lifestyle.
The great advantage of living in Tiburon is its top-rated schools. These include Gretna Elementary and Middle Schools. Aside from that, residents can easily visit several shopping, dining, and entertainment centers. There's also the Old Market district, which you should visit at night and witness vibrant nightlife and cultural scenes.
Did you know?
Tiburon is home to the popular Tiburon Golf Club. The place features two 18-hole championship golf courses specially designed by Arnold Palmer. The golf course is a popular destination for both beginners and skilled players.
---
6. Regency
Median home value: $578,000
Year developed: late 1960s
Population: 1,743 (as of 2010)
Land area: 1.3 sq miles2 (3.3 km2)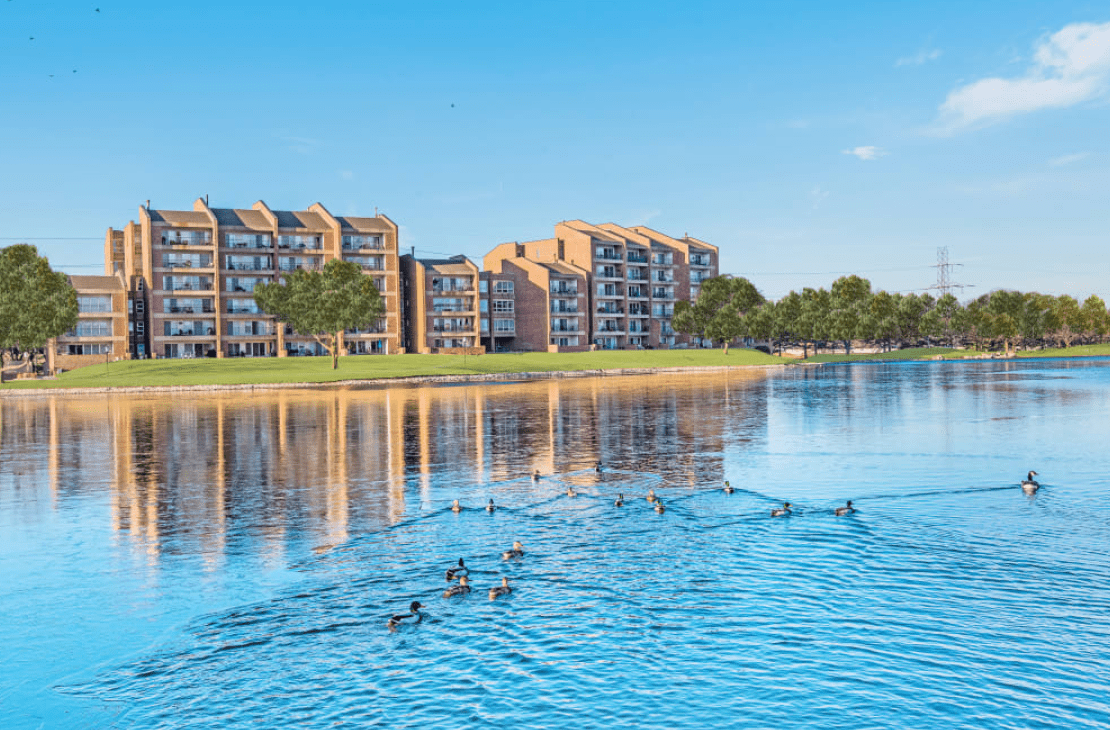 Image source: Regency Lake Side
Regency is a popular choice among people who want to live a luxurious lifestyle in Omaha. It has beautiful houses, lush greenery, and even a peaceful environment. The houses feature impressive architectural styles such as Tudor, Colonial, and Contemporary.
What's great about Regency is it gives its residents convenient access to top-rated schools, outdoor recreational areas, and shopping malls. The Keystone Trail offers walking and biking trails.
Did you know?
The popular shopping mall in Regency is the Regency Court Shopping Center. It offers a wonderful shopping and dining experience. The enclosed shopping center has an area of 171,000 square feet.
---
5. Stone Creek
Median home value: $582,000
Year developed: early 2000s
Population: 8,359 (as of 2010)
Land area: 0.87 sq miles2 (2.25 km2)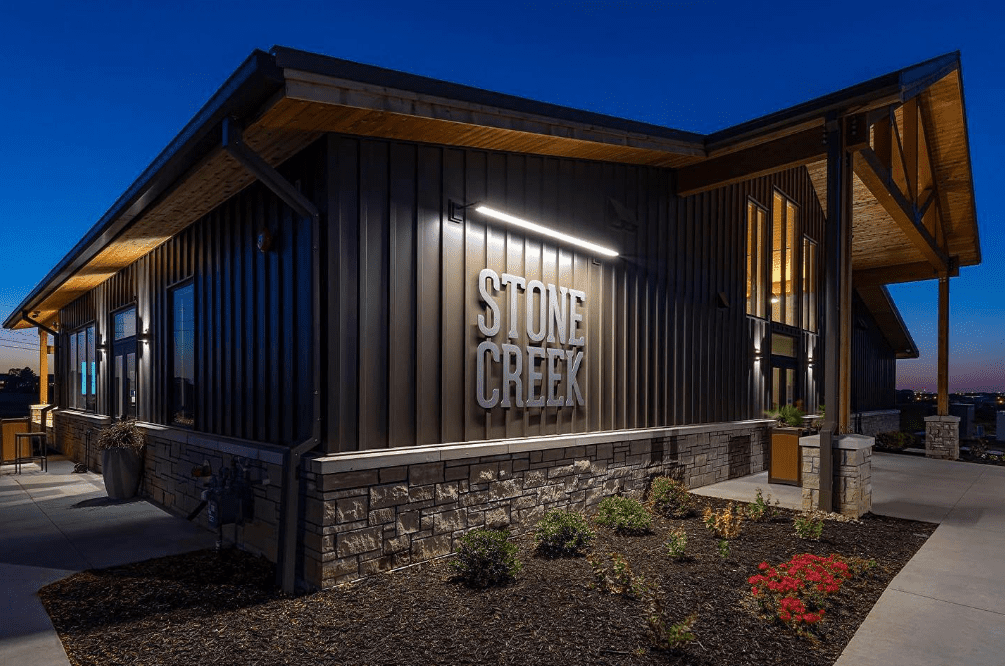 Image source: Stone Creek Golf Course
Stone Creek is conveniently located in the heart of Omaha, Nebraska. The perfect combination of modern amenities, friendly residents, and luxurious homes made this a highly sought-after neighborhood.
The wide streets are lined with impressive trees, while upscale homes create a charming and quaint atmosphere. Stone Creek is also a good choice for families since it is near highly-regarded schools such as Millard Public Schools.
Moreover, Stone Creek is also near the Village Pointe Shopping Center, Oak View Mall, and Zorinsky Lake Park.
Did you know?
Stone Creek is home to the Stone Creek Golf Course. It's a 27-hole championship course with 93 bunkers, five sets of tees, a winding creek, and seven ponds.
---
4. Westside
Median home value: $615,000
Year developed: early 1990s
Population: 6,455 (as of 2010)
Land area: 2.32 sq miles2 (6.01 km2)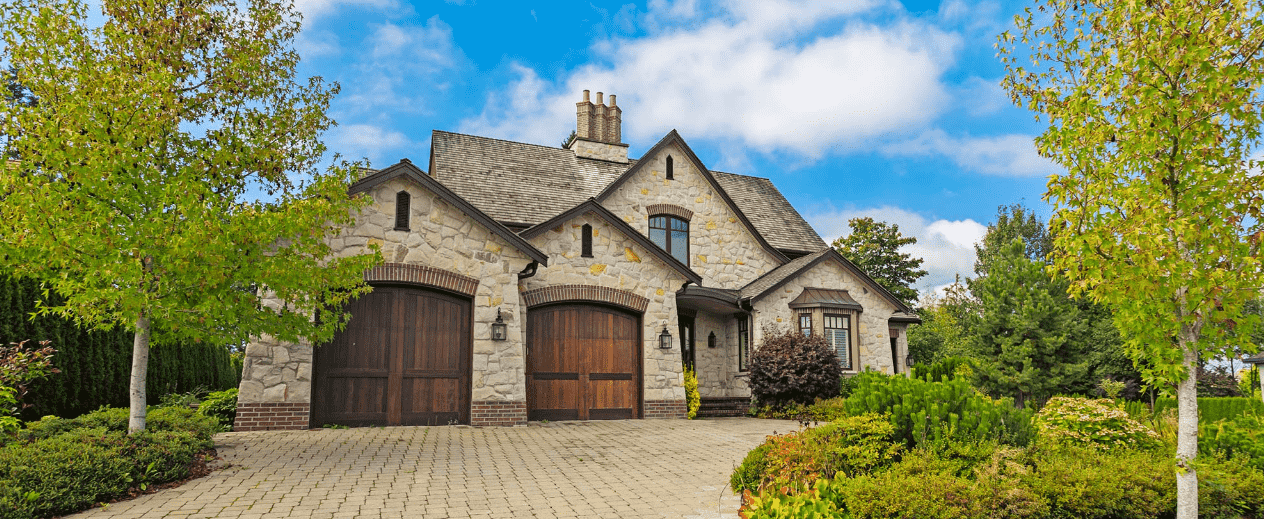 Image source: Stevens Real Estate
Westside features a thriving community, beautiful homes, and historic landmarks. People started to settle in the area starting in the late 1800s. However, it was only in the 1990s that it began to see a dramatic development.
While in Westside, you should visit the historic Dundee commercial district. The place comes with restaurants, local shops, and businesses.
Westside also offers highly rated schools such as Westside High School, Sunset Hill Elementary School, and Westside Middle School.
Did you know?
Westside neighborhood is near the Zorinsky Lake and Recreation Area. It is a man-made lake that offers stunning sunsets that reflect its glory in its glittering waters. The place offers walking trails, a baseball court, boating areas, and a spacious playground.
---
3. Bent Creek
Median home value: $785,000
Year developed: late 1990s
Population: 1,262 (as of 2010)
Land area: 0.33 sq miles2 (0.85 km2)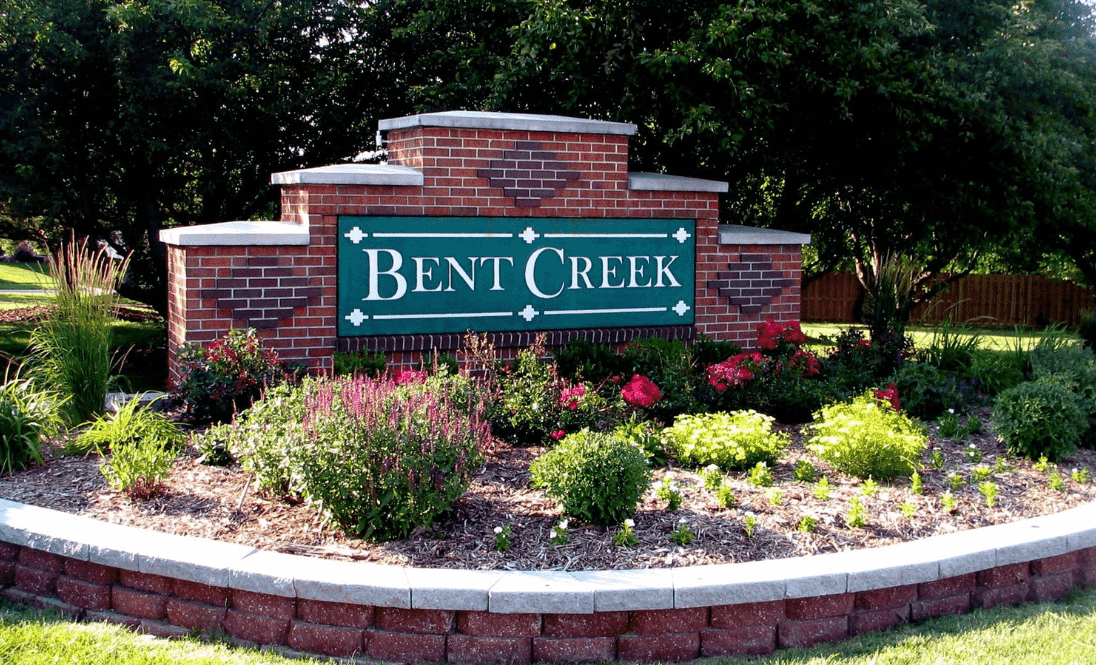 Image source: Bent Creek Omaha
Bent Creek is located in the northwest corner of Omaha. It offers a unique blend of luxury and convenience. As you drive around the neighborhood, you'll be met with sprawling green spaces, safe walking trails, and houses with stunningly beautiful architecture.
The neighborhood is perfect for people who are trying to raise their families. Top-rated schools, such as Elkhorn South High School, are consistently ranked as one of the best high schools in Nebraska.
Bent Creek Park is also a great place to explore. A playground, picnic area, and open spaces for outdoor activities.
Did you know?
Bent Creek got its name from the Bent Creek Golf Course nearby the area. Gary Player, a three-time Masters, and British Open Champion, designed the golf course.
---
2. Silverleaf Estates
Median home value: $820,000
Year developed: mid-2010
Population: 1060 (as of 2010)
Land area: No specific border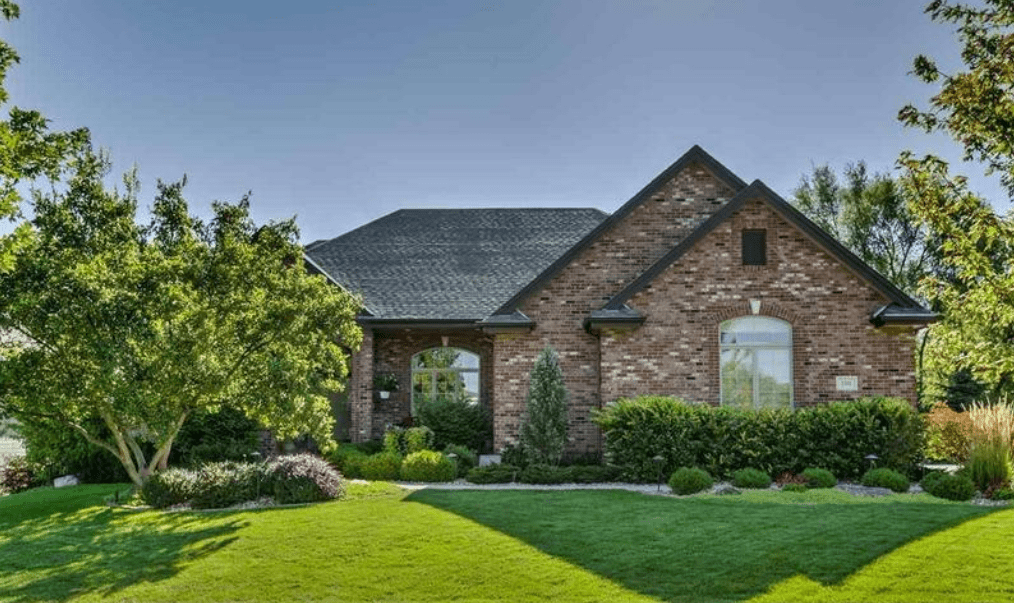 Image source: Remax Results
The hidden gem of Omaha, Nebraska — that's what most people would call Silverleaf Estates. It can easily be the richest neighborhood today around the area.
Silverleaf Estates is known for its beautiful landscapes and serene atmosphere. The houses feature stunning architecture while exuding a sense of elegance and sophistication.
The people in Silverleaf Estates are known to be friendly and warm individuals. The Silverleaf Estates has an active homeowner's association that regularly organizes events and activities for residents and visitors.
Did you know?
Silverleaf Estates is in Elkhorn, which was founded in 1865. Elkhorn was an independent municipality until Omaha City annexed the area. Elkhorn was against the move, and so they tried to annex several subdivisions nearby, which would prevent the annexation of the city of Omaha. However, in 2007, Omaha successfully annexed Elkhorn.
---
1. Linden Estates
Median home value: $2,670,000
Year developed: 1970s
Population: 1,342 (as of 2010)
Land area: 0.67 sq miles2 (1.74 km2)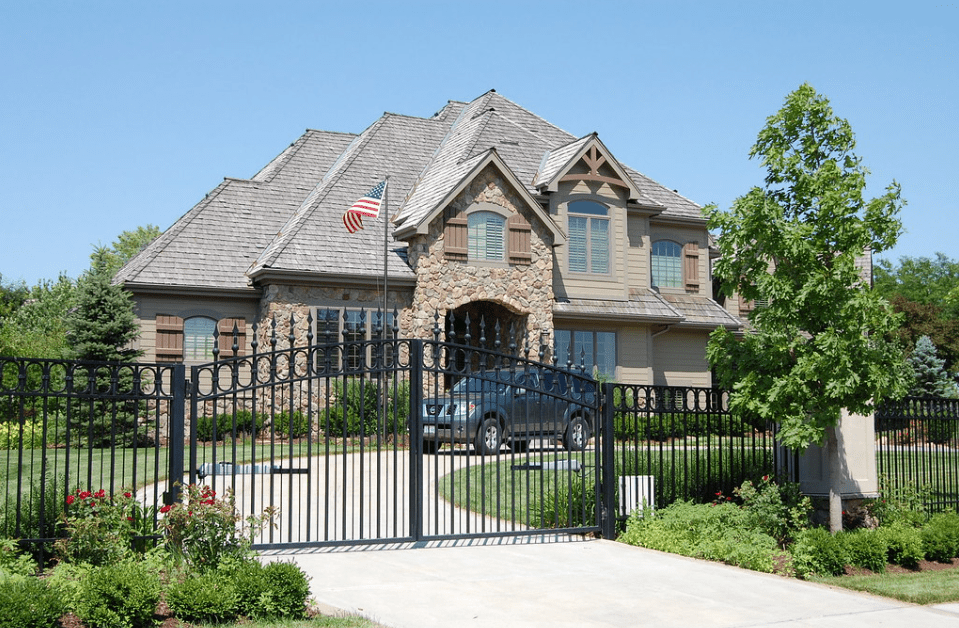 Image source: Flickr
Linden Estates is the richest neighborhood in Omaha. It is a premier luxury and exclusive community where many business owners, entrepreneurs, professionals, and executives live.
The residents of Linden Estates enjoy the natural beauty, modern amenities, and affluent living within the neighborhood. As you enter the place, you'll be awed and inspired by the scenic wide and tree-lined streets and stately homes across well-manicured lawns.
Within Linden Estates, you'll find top-notch schools and large parks. These parks even have a playground, a basketball court, and walking trails. You can visit Zorinsky Lake Park, just a few minutes' drive.
Did you know?
Before the residential development of Linden Estates in the 1970s, the place was farmland. The place was filled with the Linden tree with peculiar heart-shaped leaves and fragrant flowers. Thus, the neighborhood is named after the Linden tree.