Semi-trucks, also called big rigs or tractor-trailers, keep our economy running. They are used for carrying all types of commodities, including small packages for delivery to heavy machinery.
They are essentially half tractor and half semi-trailer. One or more semi-trailers are attached to one tractor unit to build a semi-truck. The type of trailer depends on the type of good they are meant to carry; it can be a tanker, dump, car hauler, refrigerator, or something else. They come in different styles and sizes. The configuration varies depending on the country they operate.
The price of semi trucks varies widely depending on their style, brand, design, engine, and comfort they offer. Here, we list 9 of the most expensive semi-trucks in the world.
10. MAN TGX D38
Price: $100,000
Torque: 19,900 lb-ft to 22,100 lb-ft
Power output: 520 hp to -640 hp
photo source: www.mods4u.in
MAN Truck and Bus is a German company headquartered in Munich. MAN launched the TGX D38 model in 2014. This semi truck combines efficiency with extraordinary performance.
The official description says, "Nothing can stop you: you can master any assignment with our MAN TGX D38, no matter how difficult or arduous it may be."
The truck is designed to offer a smooth driving experience even on difficult terrains like forest areas or construction sites. The strong pulling power of the engine helps you carry goods uphill, no matter what the ascend is. It features a sustained action braking system that allows you to make a safe descent.
Did you know?
In the US, one needs to have a Class A Commercial Driver's License (CDL) to drive a semi-truck
---
9. Volvo VNL 860
Price: $155,900
Torque: up to 22,015 lb-ft
Power output: 305 hp – 600hp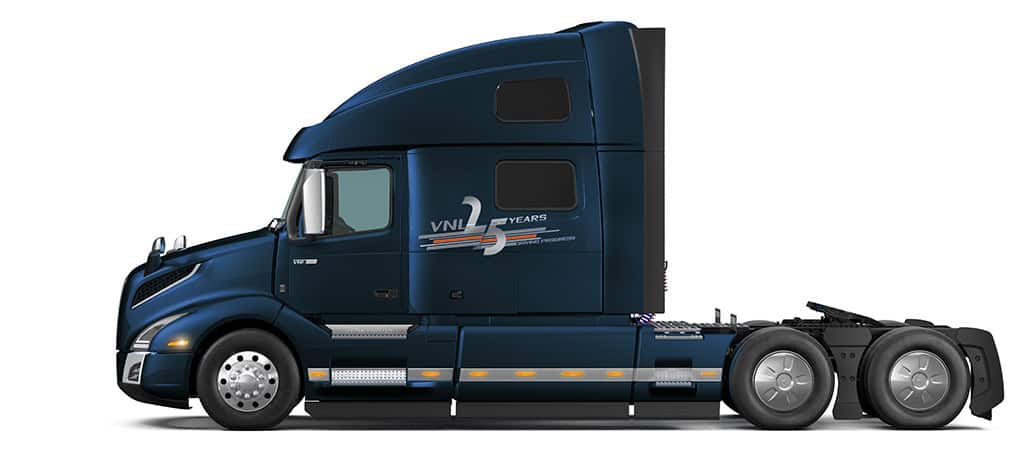 photo source: www.volvotrucks.us
Volvo VNL is manufactured by the Swedish company Volvo Trucks. Volvo VNL is offered in five variations, VNL300, VNL400, VNL 740, VNL760, and VNL 860.
VNL 860 is a high-roof semi truck with a 77-inches sleeper. It has plenty of space, storage, and amenities for the driver's comfort. The seating is ergonomically optimized.
The vehicle is powered by a fuel-efficient 13-liter Volvo D13TC engine.
Did you know?
Volvo is the second-largest truck manufacturing company in the world. Their dealer network is spread across 430 locations.
---
8. New Freightliner Cascadia
Price: $161,000
Torque: 2,050 lb-ft
Power output: 350 hp – 615 hp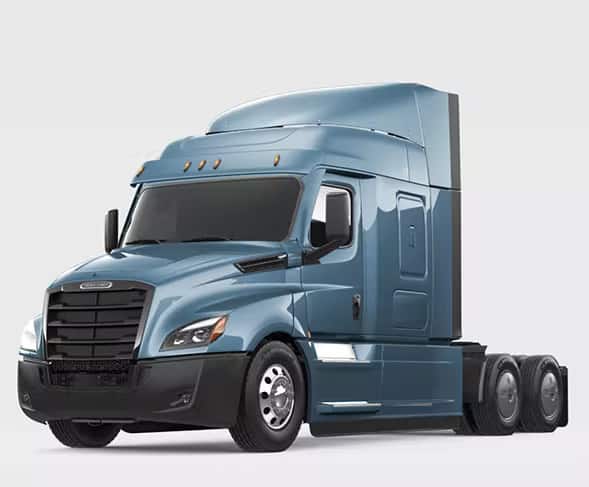 photo source: ftl.imgix.net
Freightliner Cascadia is the flagship model of Freightliner, an American semi-truck manufacturing company. Fuel efficiency is at the core of the design of this semi-truck.
It is available in three configurations. Among them, Mid-Roof XT and Raised Roof are sleeper cabs. The third one is Day Cab. The Mid-Roof XT is available in various lengths from 48-inches to 72-inches, while the Raised Roof models are either 60-inches or 72-inches.
The engines of Cascadia are also offered in several variants ranging from 350 hp to 615hp.
In 2017, Cascadia received a significant facelift for the 2018 model year. The design was revised to compete with the other semi trucks in the market.
Did you know?
Semi-trucks account for around 1% of all registered vehicles in the United States.
---
7. International LoneStar
Price: $165,000
Torque: 1,450 lb-ft to 2,050 lb-ft
Power output: 400 hp – 605 hp
photo source: wikipedia.org
International LoneStar is produced by American truck and diesel engine manufacturing company Navistar International. LoneStar was launched in the 2009 model year and promoted as the company's largest on-highway truck.
The LoneStar semi truck is configured for highway applications but can also be customized for other vocational applications such as heavy-duty towing or dump truck use.
Initially, the truck was assembled in Chatham, Ontario. However, after the facility got closed, the assembly work was shifted to Navistar's facilities in Springfield, Ohio, and Escobedo, Mexico.
The official website says, "The LoneStar® doesn't rely on its good looks, but on what's under the hood: the Cummins X15. Available with 400–605 hp and between 1,450–2,050 lb.-ft. torque, it brings big power and performance. We've built a hard-working truck around it that gives you a leg up in uptime, visibility, and durability".
Did you know?
LoneStar was introduced at the Chicago Auto Show 2008. It is the largest road vehicle ever unveiled at the event.
---
6. Mack Granite
Price: $220,000
Torque: 1,260 lb-ft to 1,860 lb-ft
Power output: 325 hp – 425 hp
photo source: wikipedia.org
Mack semi trucks are one of the most popular trucks in the market. Mack Granite is primarily designed as a straight truck but is also available as a semi-truck.
The latest models feature steering assist technology Mack Command Steer. The company claims that this technology reduces driver effort by up to 85% and driver strain by up to 30%. It also helps the drivers stay on a straight path while driving on rough terrain.
Did you know?
Mack Trucks was a former manufacturer of buses and trolley buses. The first bus manufacturing plant was opened in 1900, and the company was established in 1902 as Mack Brothers Company.
---
5. Volvo FH16
Price: $220,000
Torque: up to 2,620 lb-ft
Power output: 550 hp – 750 hp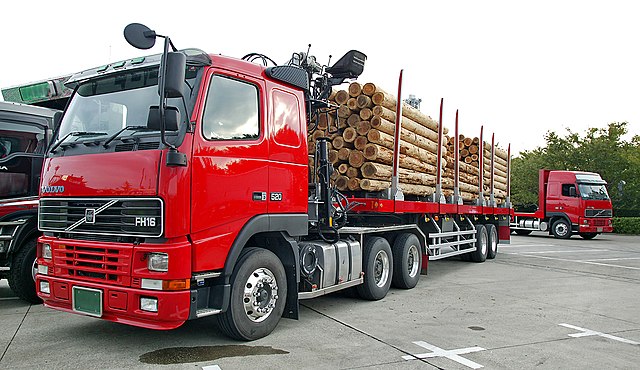 photo source: wikipedia.org
The next on our list is another Volvo truck. Volvo introduced Volvo FH as Volvo FH12 and FH16 in 1993. The truck series was re-launched in 2012 with major upgradation.
Volvo FH16 is available in five configurations: Low sleeper cab, Sleeper cab, Globetrotter cab, Globetrotter XL cab, and Globetrotter XXL cab. The semi-truck features a D16 engine offering 550, 650, or 750 hp and up to 2620 lb-ft of torque.
The truck comes with Volvo dynamic steering that lets you adjust your steering wheel preferences and offers remote steering control. It also helps you avoid skidding and unintentional lane changes.
The headlights automatically adjust the beam for oncoming traffic and the vehicles in front of your truck. It offers enhanced direct vision and improved safety.
Did you know?
Volvo FH16 can pull combination weights up to 325 tonnes without any difficulty.
---
4. Kenworth W990
Price: $245,000
Torque: up to 2,620 lb-ft
Power output: 405 hp – 510 hp

photo source: www.kenworth.com
Kenworth W990 is an upgraded version of the company's older model W900. This model was introduced in December 2018 and is thought to be a replacement for W900. However, as the drivers didn't like this model, Kenworth continued to build W900.
Some of the notable features of this model include adaptive cruise control, side object detection, lane departure warning, and collision mitigation. Its torque-assisted steering technology automatically adjusts torque based on the vehicle's speed.
Did you know?
The W in the name of the model stands for Worthington, one of the founders of Kenworth.
---
3. Mercedes Benz Actros
Price: $247,000
Torque: up to 2,212 lb-ft
Power output: 310 hp – 480 hp
photo source: wikipedia.org
Marcedes Benz Actros is one of the most expensive semi trucks available in the market. The German luxury and commercial vehicle manufacturing brand Marcedes introduced this model in 1996. It was unveiled at the Commercial Vehicle IAA in Hanover.
Marcedes Benz Actros features Active Brake Assist 2 technology that can respond to stationary obstacles. Various driving dynamic control and driver assistance systems are also offered as optional equipment.
Did you know?
The model received major upgrades in 2018. The newer models can be integrated with Android Auto or Apple CarPlay. Besides, cameras were installed in the place of outside mirrors, and the semi-truck was enabled for semi-automatic driving.
---
2. Sultan Ibrahim Ismail's Big Rig
Price: $1,000,000+
Torque: up to 2,300 lb-ft
Power output: 695 hp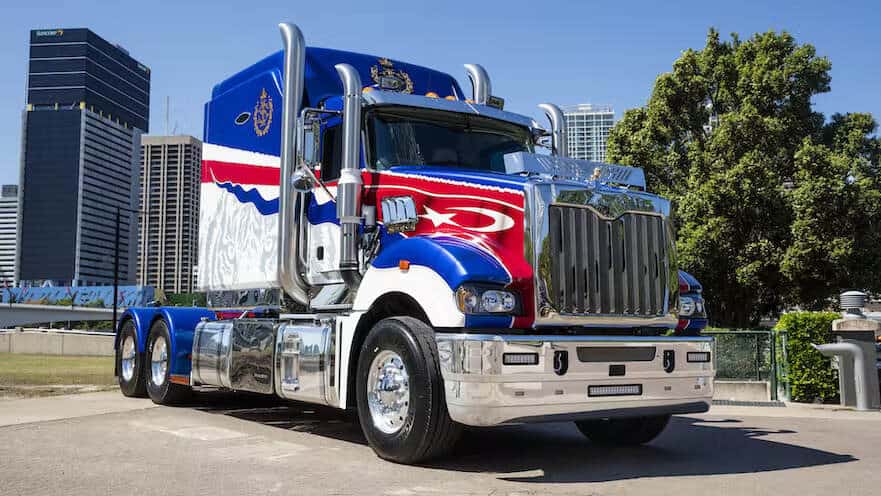 photo source: fleetowner.com
While the other semi trucks on this list are regular big rigs available in the market, the last two are custom-made semi trucks offering some extraordinary features.
Sultan Ibrahim Ismail of Johar, Malaysia, commissioned Mack Truck Australia to build a luxury semi-truck to tow his speedboat. The vehicle was made at the Brisbane facility of Mack Truck by a team of 35 workers.
The semi-truck is powered by an MP10 16.1 inline six-cylinder engine which cranks out a maximum of 695 horsepower. The sleeper cabin of the semi-truck is equipped with a fold-out double bed, two flat-screened TV, a six-camera CCTV system, a stone-topped kitchen area, a refrigerator, and a cooking grill. The sun deck at the back has a built-in BBQ, umbrellas, and space for deck chairs.
The truck is painted with the color of the Johar flag- red, blue, and white. The price of the semi-truck was never revealed; however, unsupported sources claimed the Sultan paid over $1 million for this big rig.
Did you know?
The seats of this super-luxurious semi truck have 72,000 stitches of gold thread.
---
1. Thor 24
Price: $12,000,000
Torque: up to 2,300 lb-ft
Power output: 3,974 hp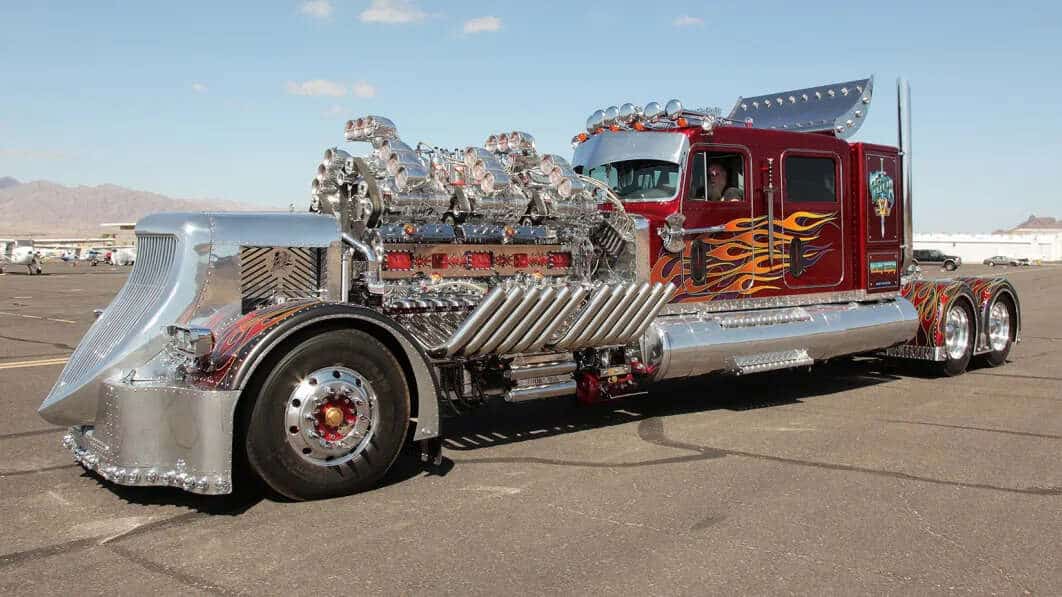 photo source: mysterio.yahoo.com
Thor 24 is the most expensive semi-truck ever made with a price tag of $12 million. The semi-truck was designed by California-based Mike Harrah, founder, and president of Caribou Industries. He is also known as a helicopter stunt pilot, racer, and designer of custom cars.
It was reported that it took him seven years and nearly $10 million to build this epic big rig truck. Harrah took a 1984 Peterbilt 359 semi and stretched it to 44 feet to accommodate two 12-cylinder Detroit Diesel engines.
He connected the engines nose-to-nose by a splined crankshaft and attached 12 superchargers to it. The end result was a total output of over 3400 horsepower.
Did you know?
Thor 24 was sold at Worldwide Auctioneer's Riyadh event for $12 million.